23 Unique Things to Do in Istanbul
Published on 4 October 2023
When we sat down to try to plan an itinerary, I had no idea where to even start: the city is overwhelmingly huge! Maybe you're trying to get your plan together, and feel the same way? It's a tough one. There are tons of blogs out there about things to do in Istanbul, but what about the less-touristy things?
While this list does include some of the major destinations where queues of tourists are sardined into small spaces, they aren't our top picks. We wanted to see Hagia Sophia and experience the Grand Bazaar, but we much preferred stepping away and delving deeper into the city. Find our unique things to do in Istanbul below.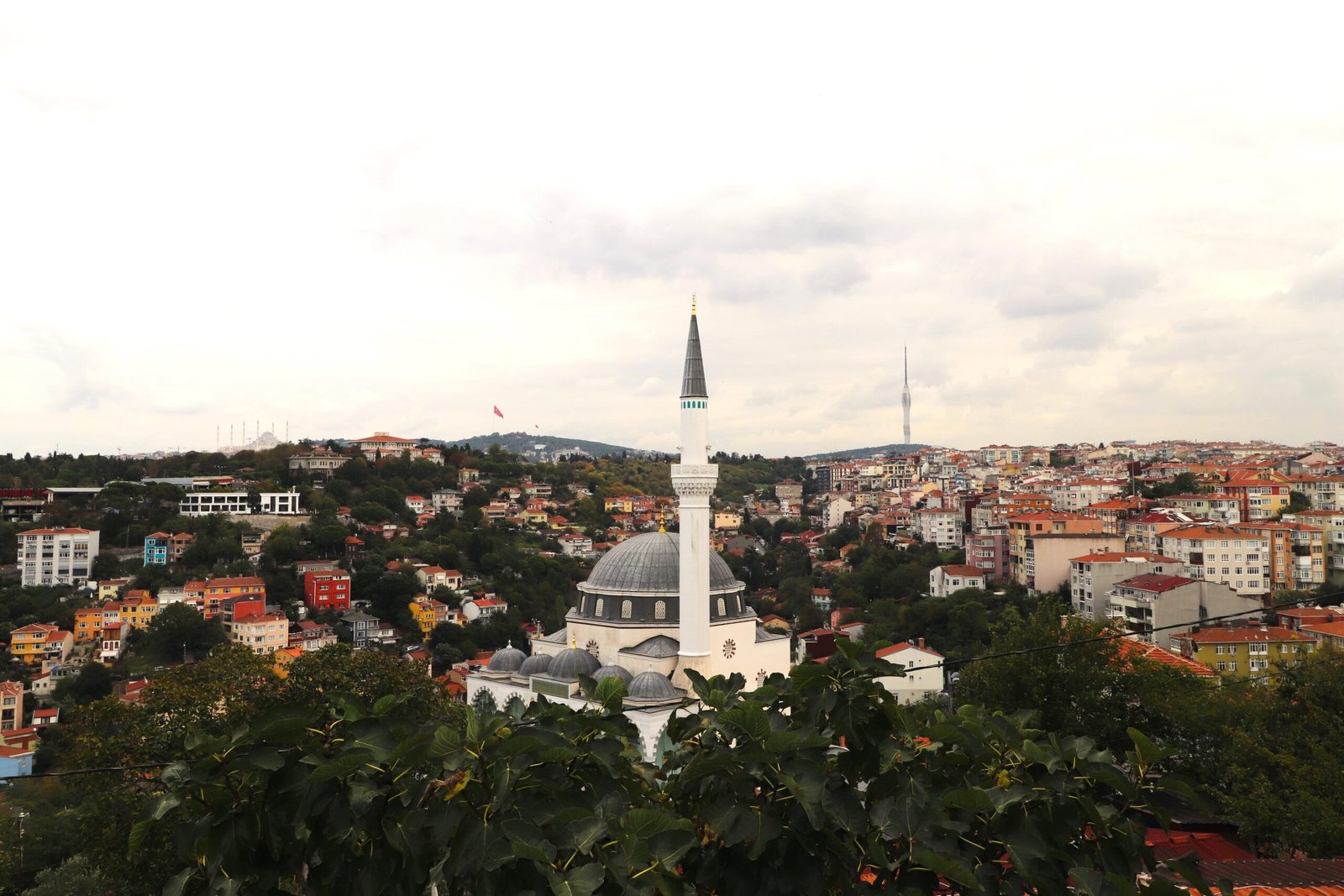 We originally planned to spend five nights in Istanbul (but ended up spending twelve). Five nights would give you a great flavour of several different neighbourhoods around the city, but if you stayed for longer, you would have absolutely no problem finding new experiences.
Wander the streets lined with brightly coloured buildings in Balat; marvel at the grand mosques of Sultanahmet, sip thick Turkish coffee in a cafe in Karakoy, be spoilt for choice at Besiktas Breakfast Street, admire the intricate architecture in Arnavutkoy, people watch as you wander Istiklal Avenue, jump on the ferry, drink tea (cay) from anywhere with miniature seating.
Get yourself an Istanbulkart and you can get almost anywhere in Istanbul.
A Brief History of Istanbul
Excavations of a settlement in the area of Istanbul dates back over 8000 years. The city has been under Greek, Byzantine, Roman and Ottoman rule before the War of Turkish Independence was won in 1923. It was a well-sought-after area due to its strategic location at the connection between Europe and Asia, and at the only entrance way to the Black Sea. Throughout history, the city changed names from Byzantium to Constantinople and finally to Istanbul.
How to Get to Istanbul
Direct flights connect Istanbul's main airport (Ataturk International Airport IST) to many locations throughout Africa, Asia, Europe, North America and some in South America. There is also a second airport (Sabiha Gokcen International Airport SAW) which connects to Europe and the Middle East.
Istanbul's major bus station, Esenler, and major train station, Sirkeci, will enable you to get to most locations throughout Turkey and many neighbouring countries also.
Buses that we got in and out of Istanbul:
Plovdiv to Istanbul night bus: cost 30 BGN and took five and a half hours, leaving Plovdiv at 00:30. Bus company is Huntur.
Istanbul to Alacati night bus: cost 390 TL and took nine hours, leaving Istanbul Esenler bus station at 23:00. Bus company is Varan.
Where to Base Yourself in Istanbul
It depends on what you're looking for on your visit to Istanbul.
You're here for a weekend and want to be in a good location for all the classic sights – find your accommodation in Sultanahmet.
You're looking to be a little further out of the city, slightly less expensive and quieter, stay in Balat. This is where we based ourselves and we loved it!
You want to be in the thick of it all; restaurants, bars, shops, cafes, head to Karakoy.
You're looking for a more authentic experience living near the locals, head to Kadikoy or Uskudar.
You're looking for somewhere really quiet, away from the hustle and bustle, stay in Arnavutkoy. (We genuinely discussed coming back to Istanbul to hire an apartment in Arnavutkoy for a few months because we absolutely fell in love with the place.)
Things to do in Istanbul
Explore Balat and its Colourful Houses
Balat is beautiful! Winding cobbled streets are lined with brightly-coloured houses while others are a little run-down and wonky. Old layers of paint flake from the walls to expose brickwork, laundry is strung up between neighbours' windows, the call to prayer wanders through the streets, and the smell of sticky baklava from the bakeries lingers.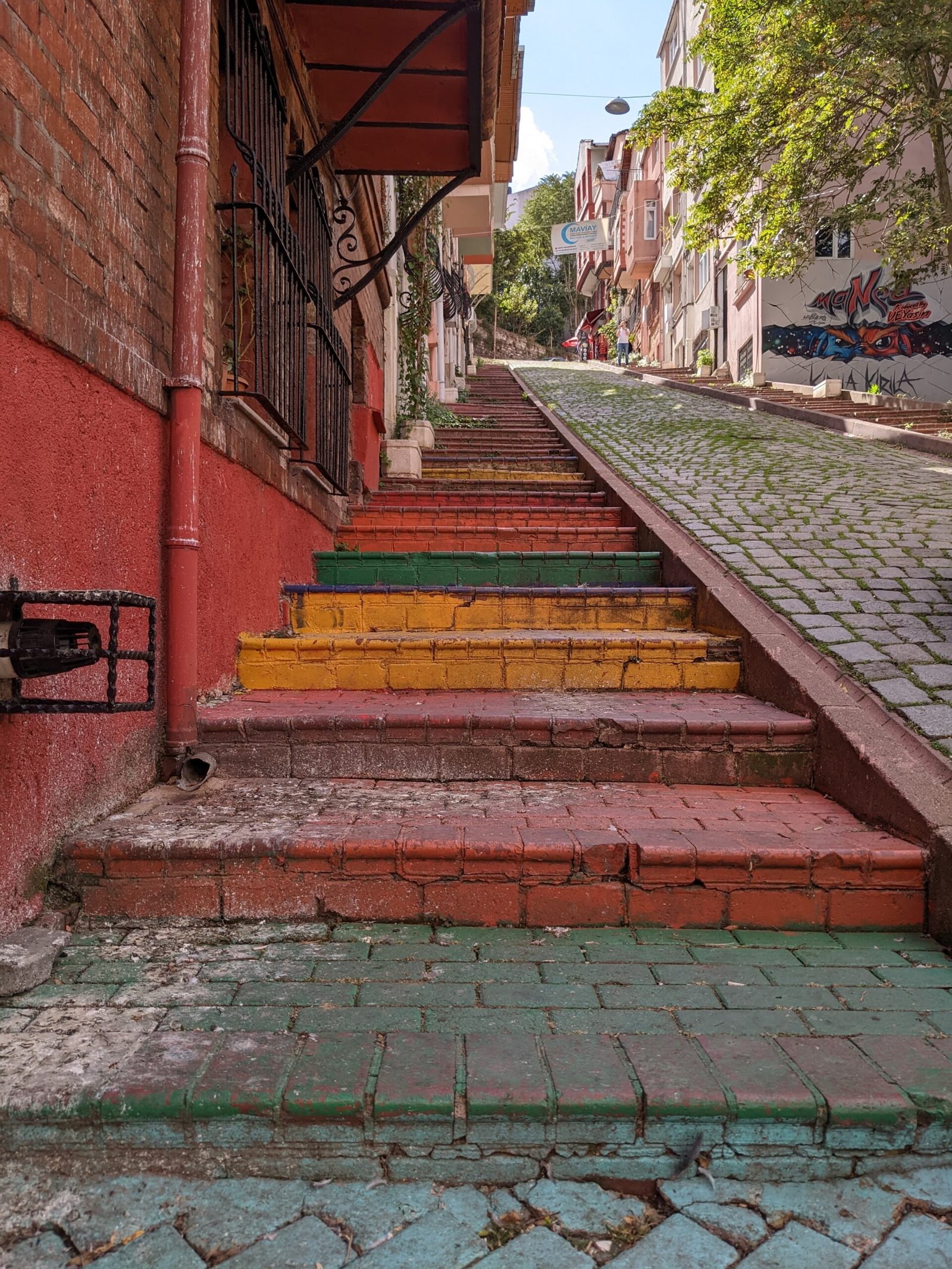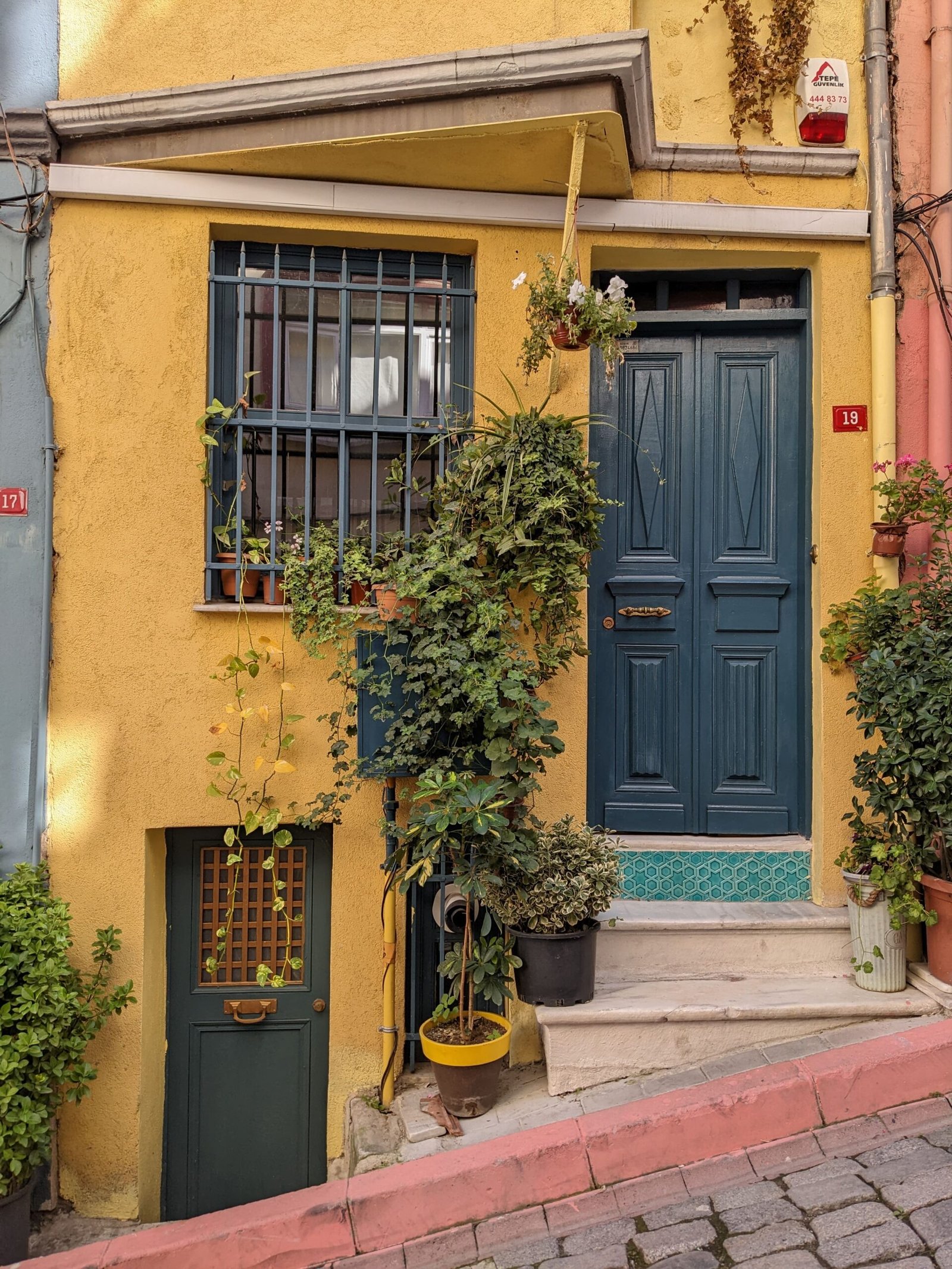 Indulge Yourself on a Leisurely Turkish Breakfast
The Turkish breakfast spreads (or Serpme Kahvaltı) are phenomenal. Make sure you don't have any plans for at least two hours, as breakfast is a lengthy affair. Served as multiple small dishes, you are sure to be well and truly stuffed and satisfied by the end.
We actually ate all of this
Catch the Ferry
We loved the ferry and used it more than any other public transport in Istanbul. There is something therapeutic about the sea air blasting through your hair. The ferry is very much standard transportation for Istanbul residents as it connects a lot of the city, but for us, it was a real treat each time we got on.
You need an Istanbulkart to get on to the ferry. Tap your card to get on to the ferry, buy yourself a cay (tea) and sip it slowly overlooking the water. You could always tap to get on the ferry, and stay on it until it loops back to where you got on – top tip if you just want to go for a ferry ride.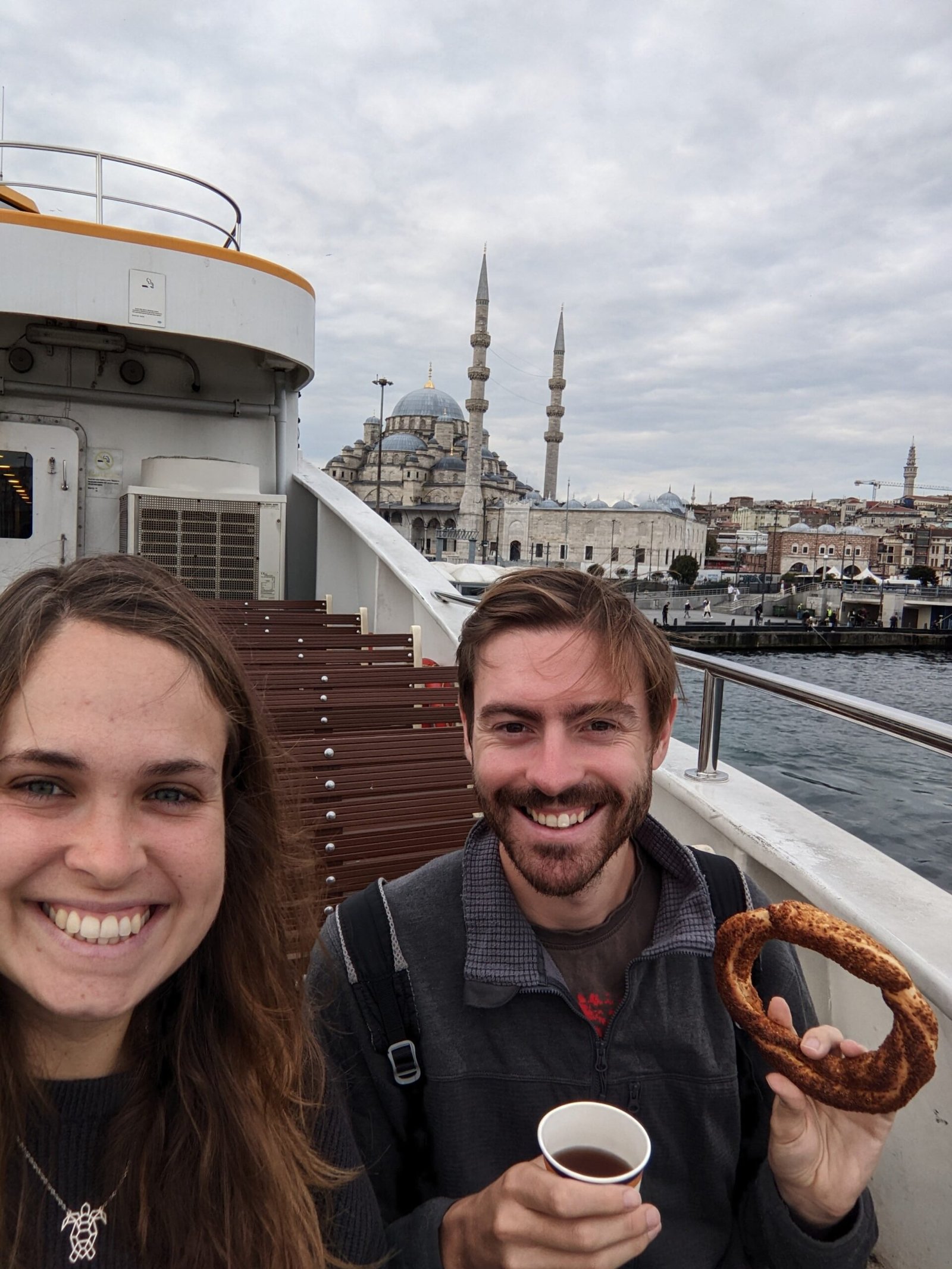 Feel the Tranquillity of Fatih Mosque
While everyone flocks to Haghia Sofia and the Blue Mosque, there are stunning mosques that are left ignored by tourists. Fatih mosque is one of them. It has a peaceful and serene area surrounding the mosque with benches, so you could always just sit down and take it all in.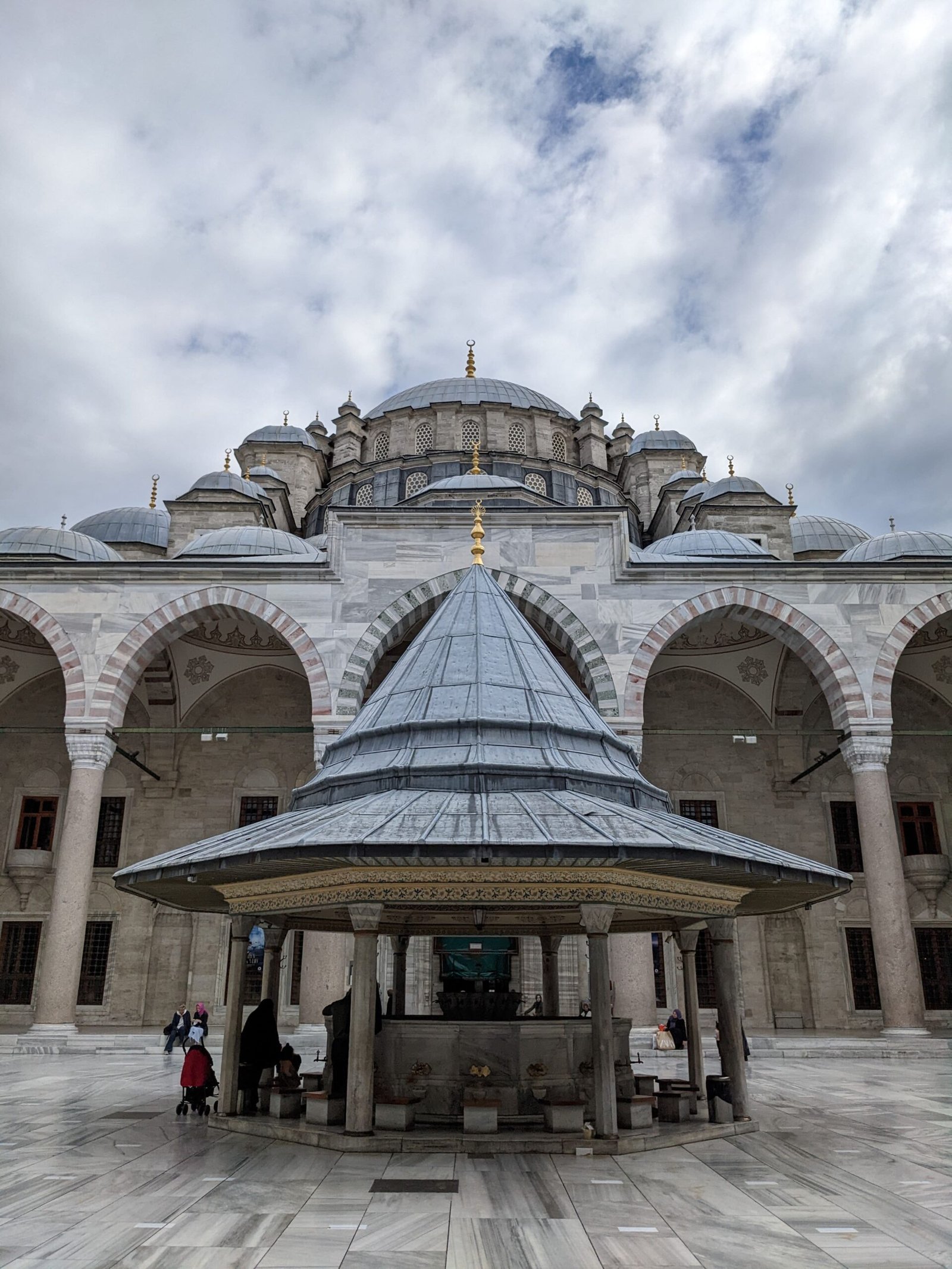 Satisfy Your Sweet Tooth with Sticky Treats at Altin Kaynak Pastanesi
This place felt so authentic and is away from any tourist areas. It serves all the sticky, nutty sweet treats your heart could desire. Grab a slab of kadaif and a cay.
Discover the Hardware Street
Stumbled upon this trying to find our way to Galata Tower, so you could add this stop en route too. It's not anything outstanding, don't get me wrong, but the shops were so far away from anything you would get in Western Europe, it was fascinating.
Witness the Galata Bridge Fishermen at Work
Galata Bridge is always lined with fishermen, rods hanging over the railings, waiting patiently for today's catch to bite. It makes for some really interesting photos as it seems like regular daily life for the locals.
We were walking through Balat and I saw a sign that was advertising masala chai. We have been to India and absolutely loved it there, and so we had to try it. In the evenings, we would head down for a cup of steaming masala chai to warm us up. Lovely.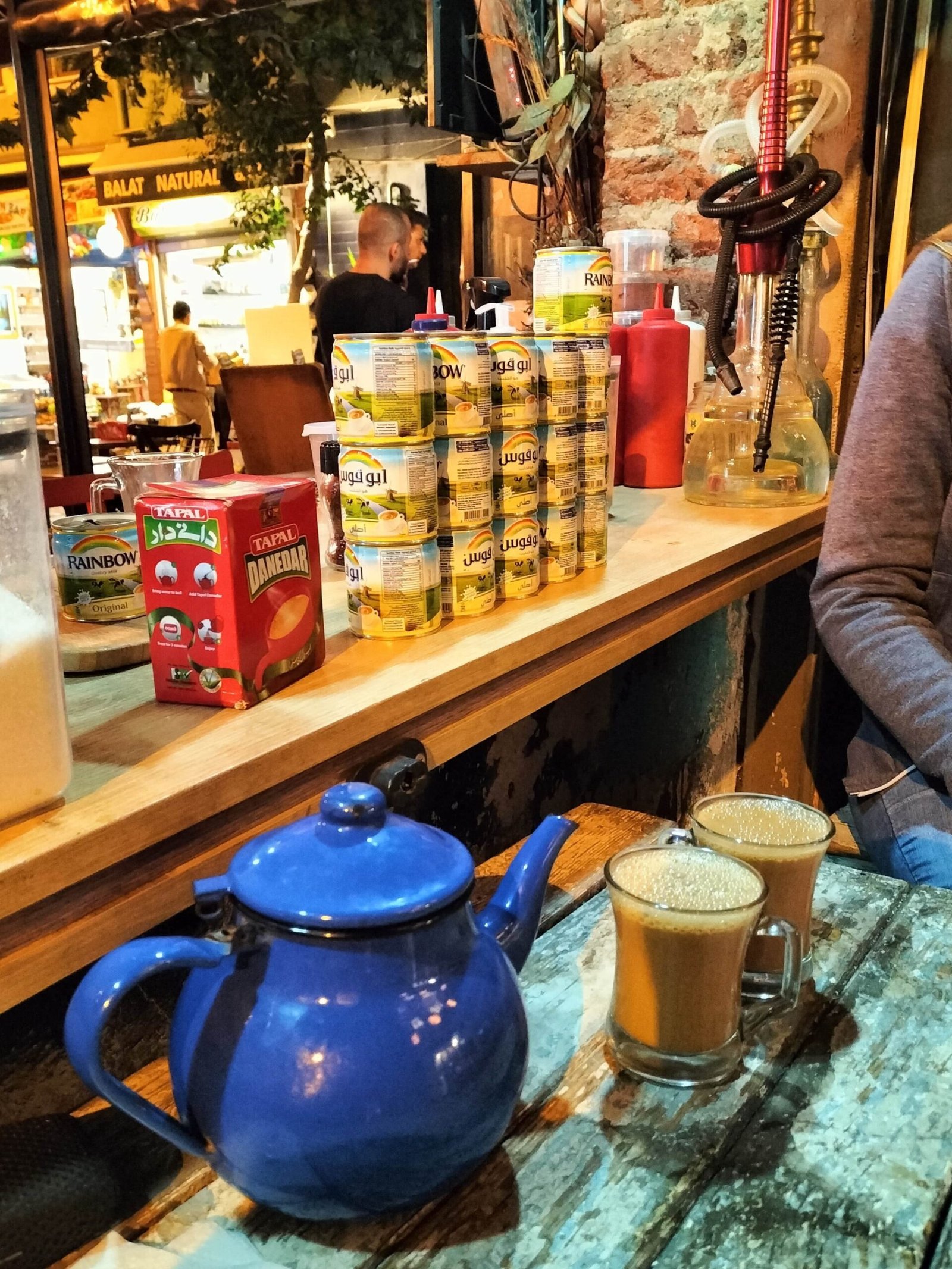 Marvel at the Ornately Decorated Houses of Arnavutkoy
Arnavutkoy houses have a distinctive flavour. Many are pastel coloured or plain wood and have central balconies with an almost lacy design. Wander the steep streets and find the perfect spot where you can see a grand mosque on the other side of the water perfectly lined up with the streets.
There a few restaurants and shops and a lovely, long water front area with benches. Grab an ice cream and just sit by the water for a while. It's a quiet area that's a little further out of the main city, but it's definitely worth travelling there. We paired it with a visit to Besiktas. There is a ferry going directly from Besiktas to Arnavutkoy.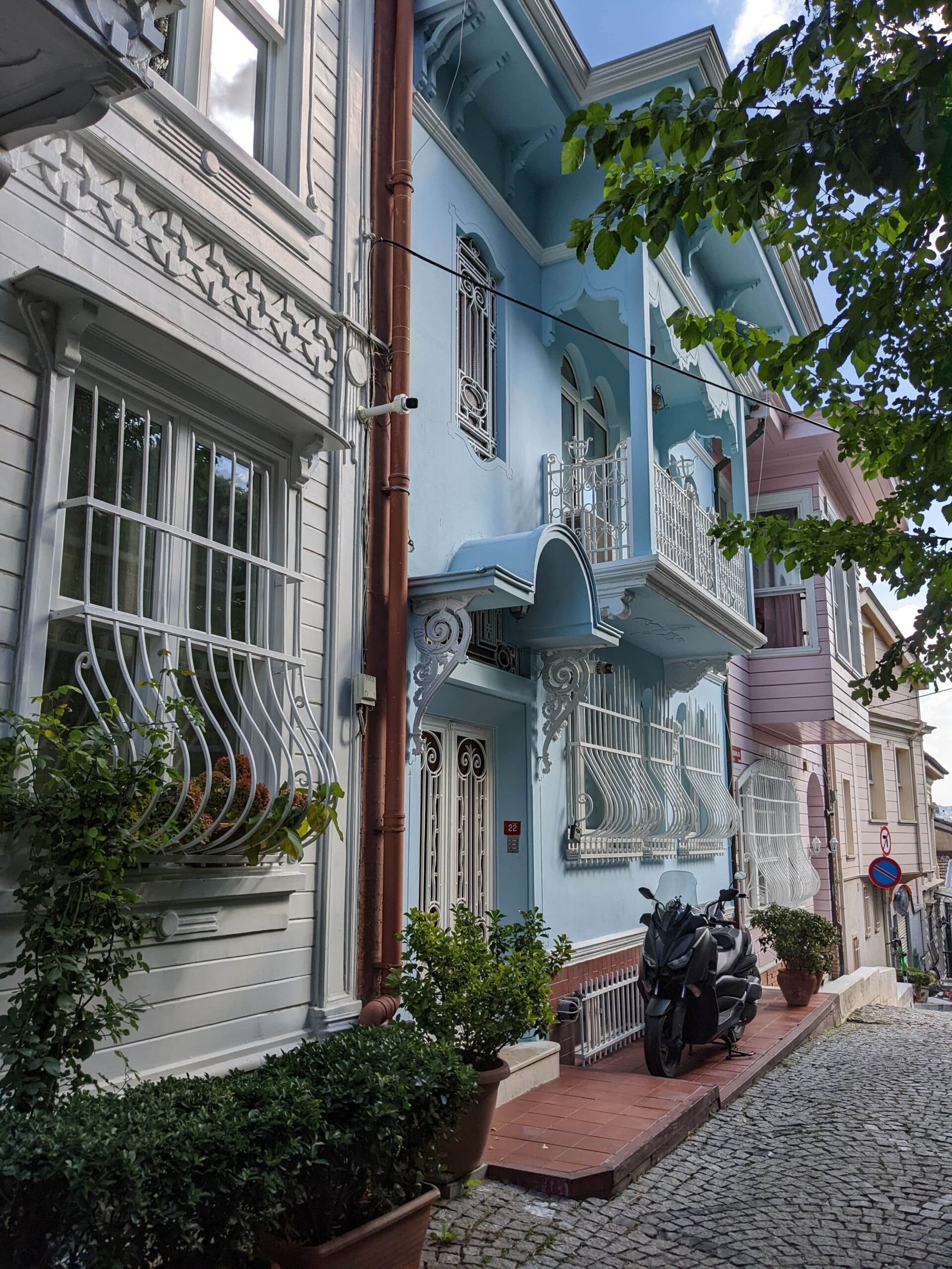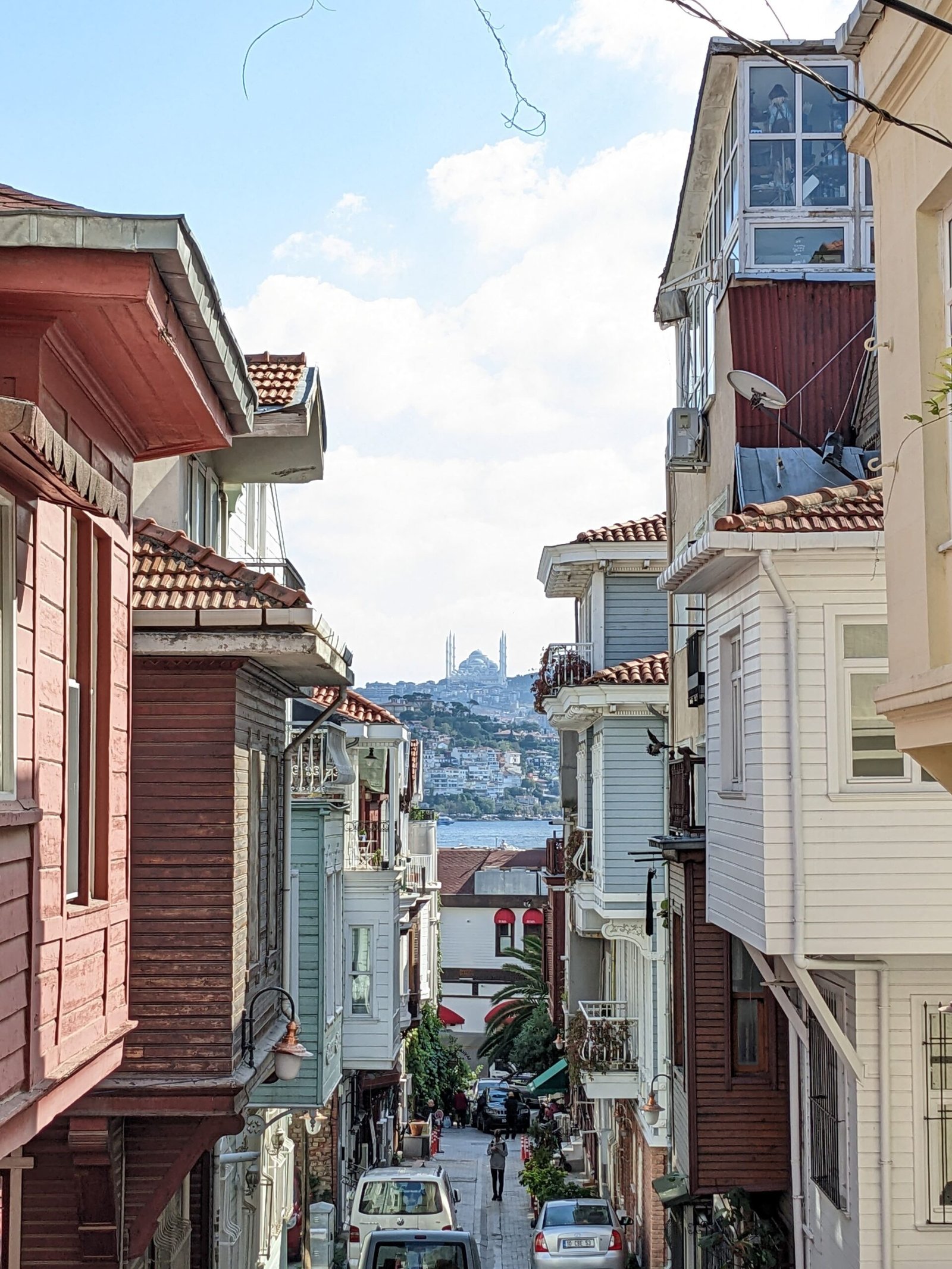 Explore the Wednesday Market on Darussafaka Caddesi and Try Gozleme
The Wednesday market is huge and a large portion of it sits on Darussafaka Caddesi leading up to Faith Mosque. They sell everything from fruit to jeans to hoover nozzles to pistachios. It really is a fascinating market to explore and it's a market set up for locals.
Once you reach the mosque, carry on through the other side as the market continues. Here is an area where they serve cay, and women cook fresh gozleme (Turkish thin pancakes).
Every hoover nozzle you could ever need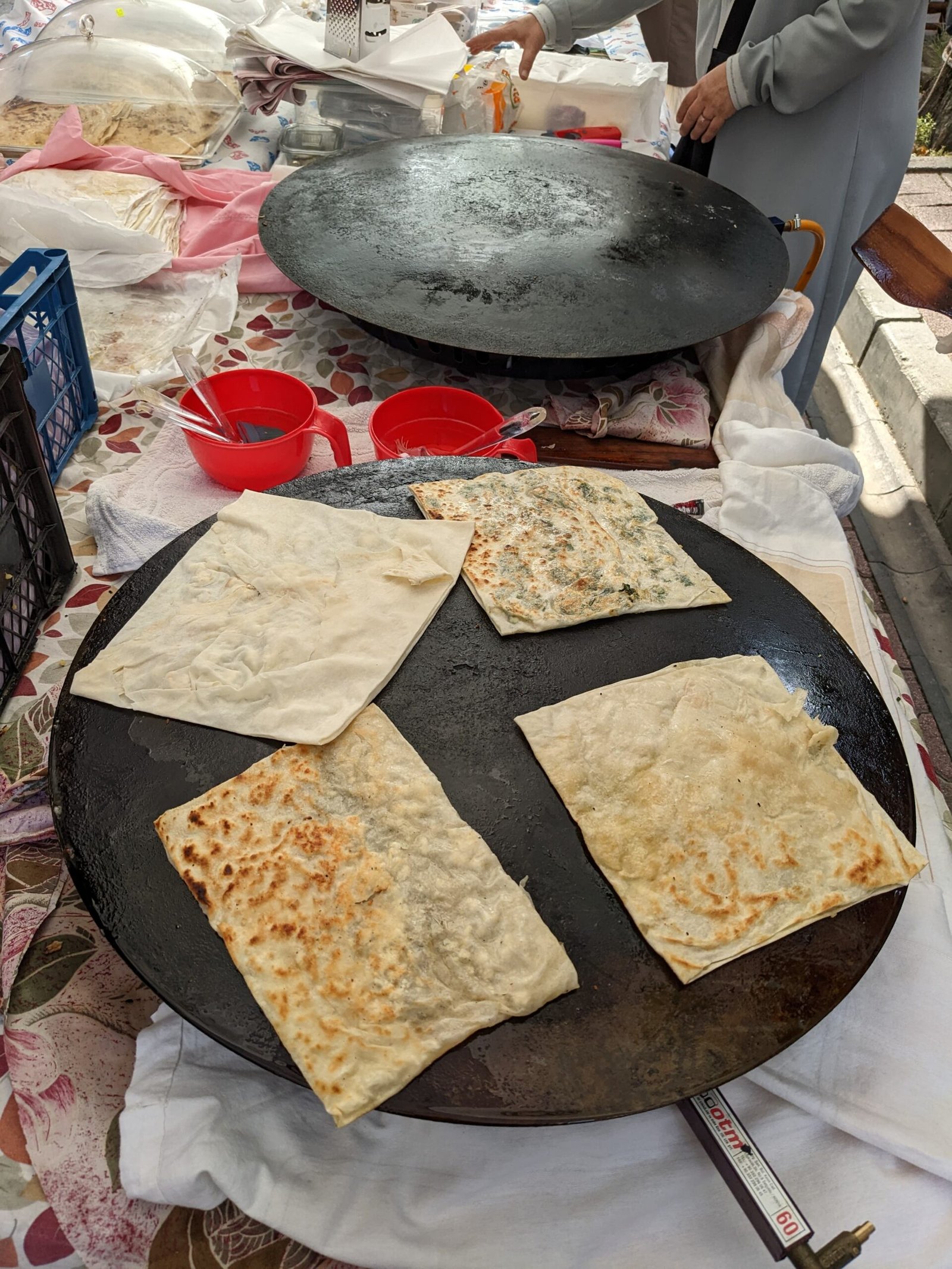 Step Inside Nuruosmaniye Mosque
Another less-frequented, but still beautifully decorated mosque is Nuruosmaniye. It is made out of white/grey stone and marble and has gold calligraphy and stained glass windows.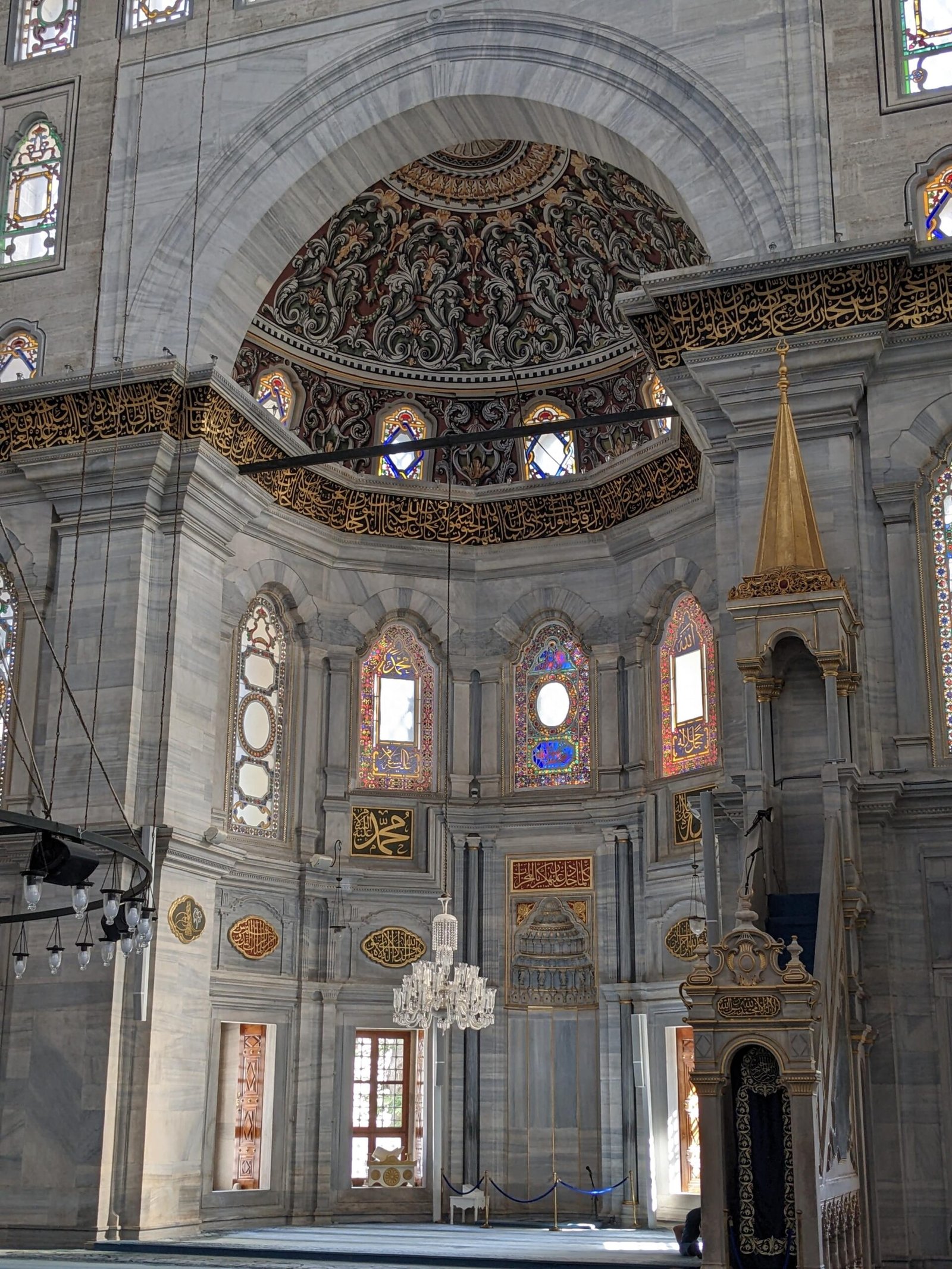 Devour a Loaded Jacket Potato (Kumpir)
This seemed like a weird one to me as it's not something that I ever associated with Istanbul or even Turkey, but Kumpir places are everywhere around the city.
You pay a flat fee for a loaded potato. Take a sheet and tick all the boxes for the toppings that you want. Give this to the waiting staff and they will bring you over a massive potato stuffed to the brim with all your favourites. The only thing to note is that generally the toppings are cold.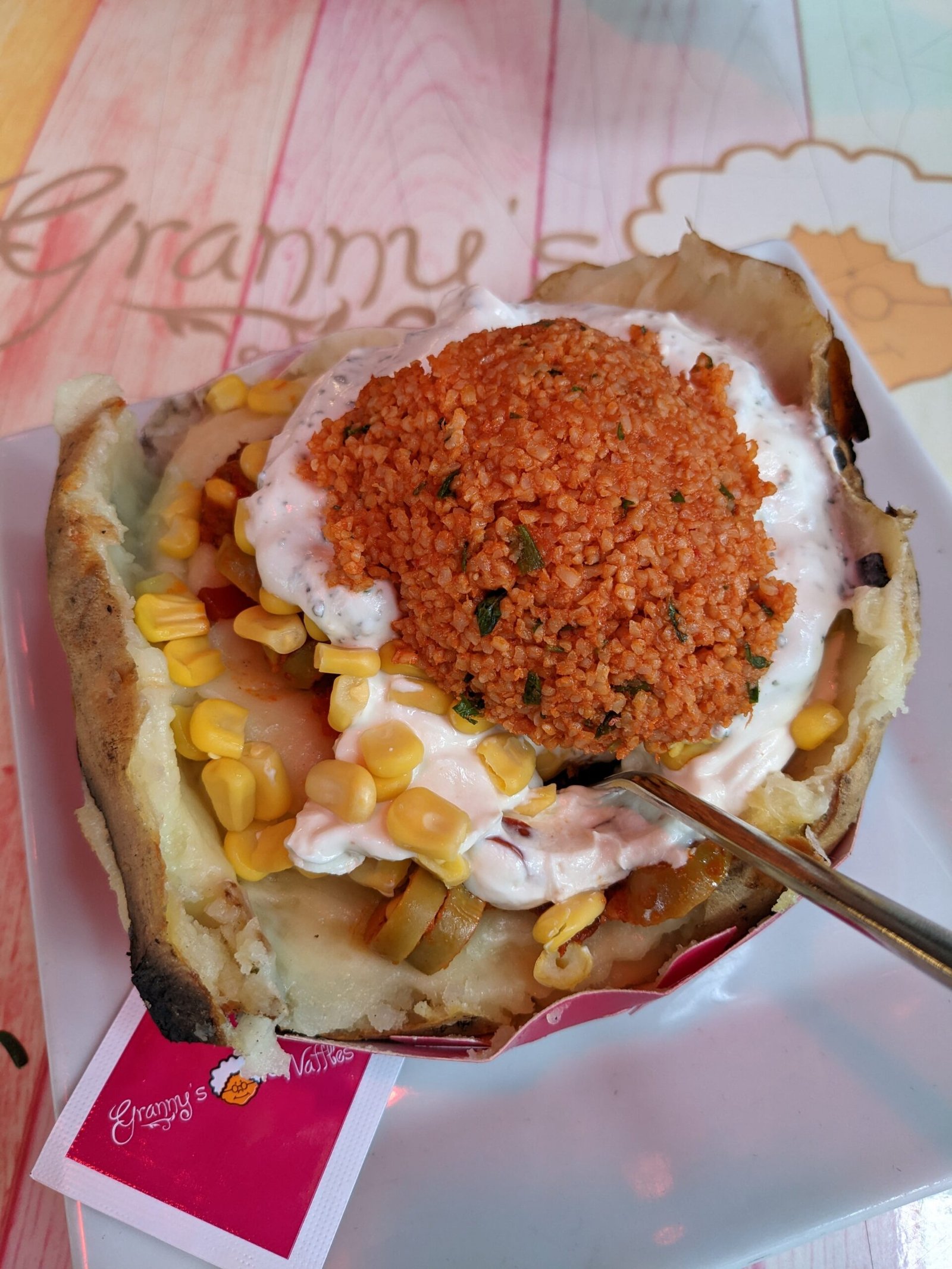 Walk Along the Waterfront at Uskudar
Jump off the ferry at Uskudar and walk to the right along the water. Uskudar is very much a local residential area on the Asian side of Istanbul. There is a square with mosques and shops and walking along the water here is a gentle and relaxing activity.
Eastern Turkey borders Georgia so it makes sense that there would be a Georgian restaurant here. Not traditional and local, I know, but the food is beautiful.
Georgian food has a huge variety of vegetarian options so you will be spoilt for choice. The restaurant is on the top level of a high rise buildings so you have stunning views across the city. Order a glass of Georgian wine and watch the sun set.
Indulge in a Slab of Kunefe on Islambol Caddesi and Fatih Caddesi
These streets have loads of food stands. We had a seriously tasty falafel wrap from a seller on this street, but it was the kunefe that really stole the show. Kunefe is a bizarre combination of salty, stringy, chewy, melted cheese topped with fried and crispy angel hair pasta and drenched in syrup.
I had tried this Middle Eastern classic once before in Amman, Jordan but I wasn't convinced and really wasn't ready for the mixture of flavours. This second time round though, I knew what was in store. Now I'm a big fan! Give it a go.
Stop for Turkish Tea at all the Spots with Miniature Furniture
Turkish tea is called cay (pronounced chai). The best cay spots are always the ones with tiny stools in their seating areas. Pull up a tiny pew and order a cay.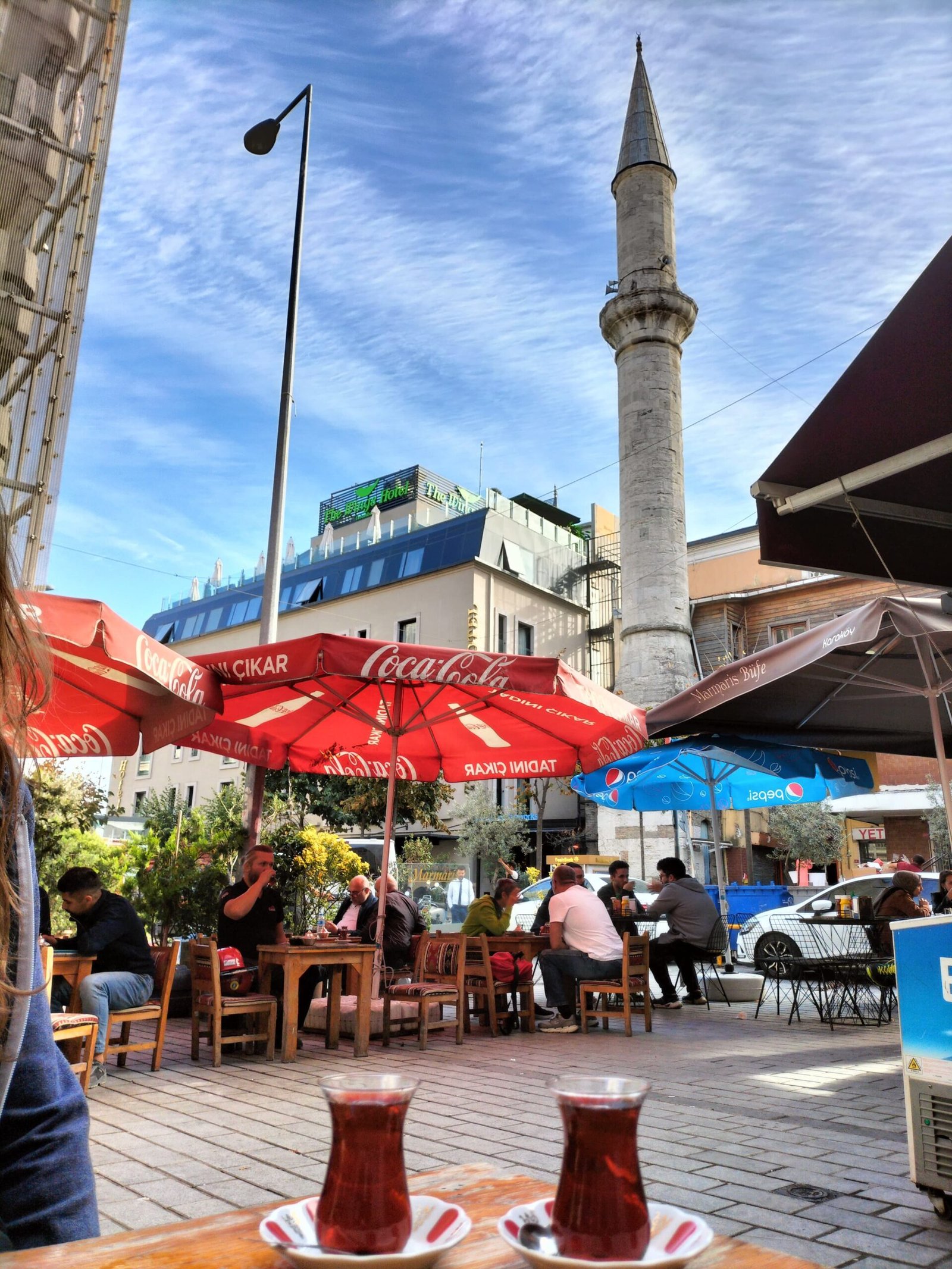 Find St. Antony's Church Hidden off Istiklal Avenue
Walking down Istiklal Avenue, the most touristy/busiest street in Istanbul, is not where we were expecting to find a church. But just off of the main street, you will find St. Antony's Church. The church façade is really elegant – it's prettier from the outside than the inside.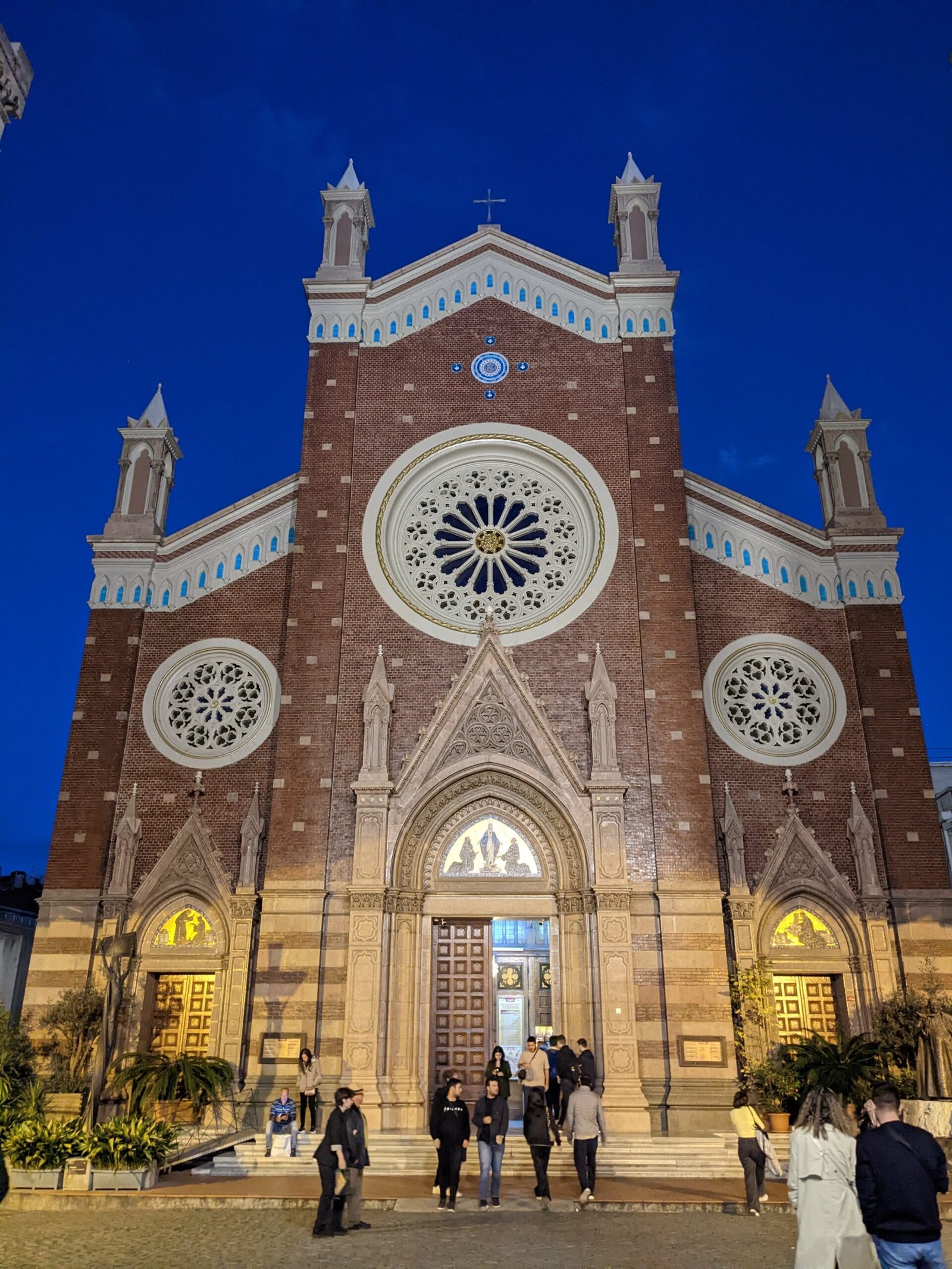 Wander the Streets Around Galata Tower
We didn't go up Galata Tower because for us it seemed an expensive ticket (100 TL) for a viewpoint that I'm sure we would have to use our elbows for to get a good view. But that's not to say that you shouldn't go: it just wasn't in our budget.
There are always queues around the base of the tower, but step a little bit away from the tower and you will be rewarded with some really quirky, hipster bars, cafes and shops. Also, the best picture of Galata Tower are the ones where it is just peering out at the end of the street!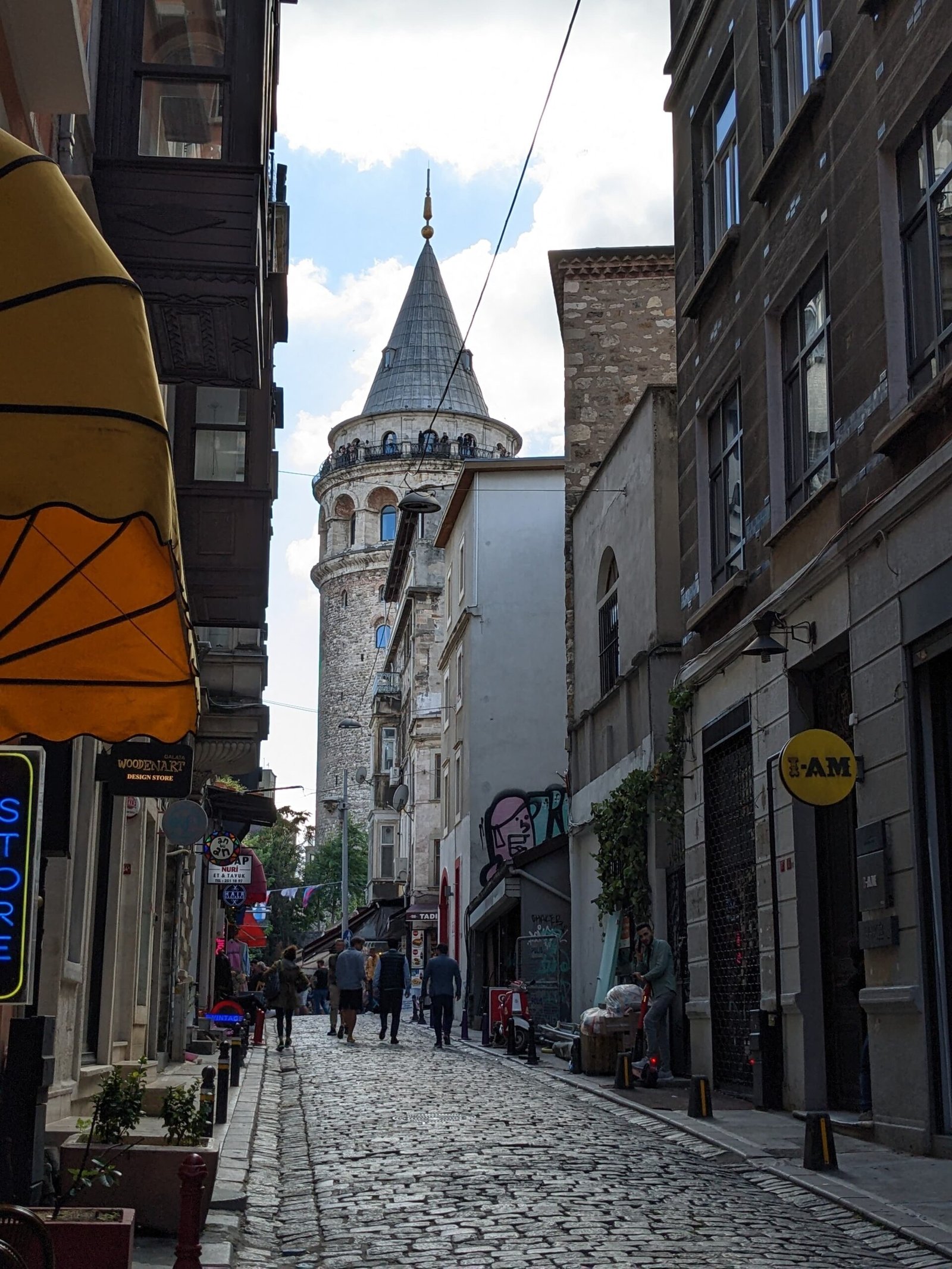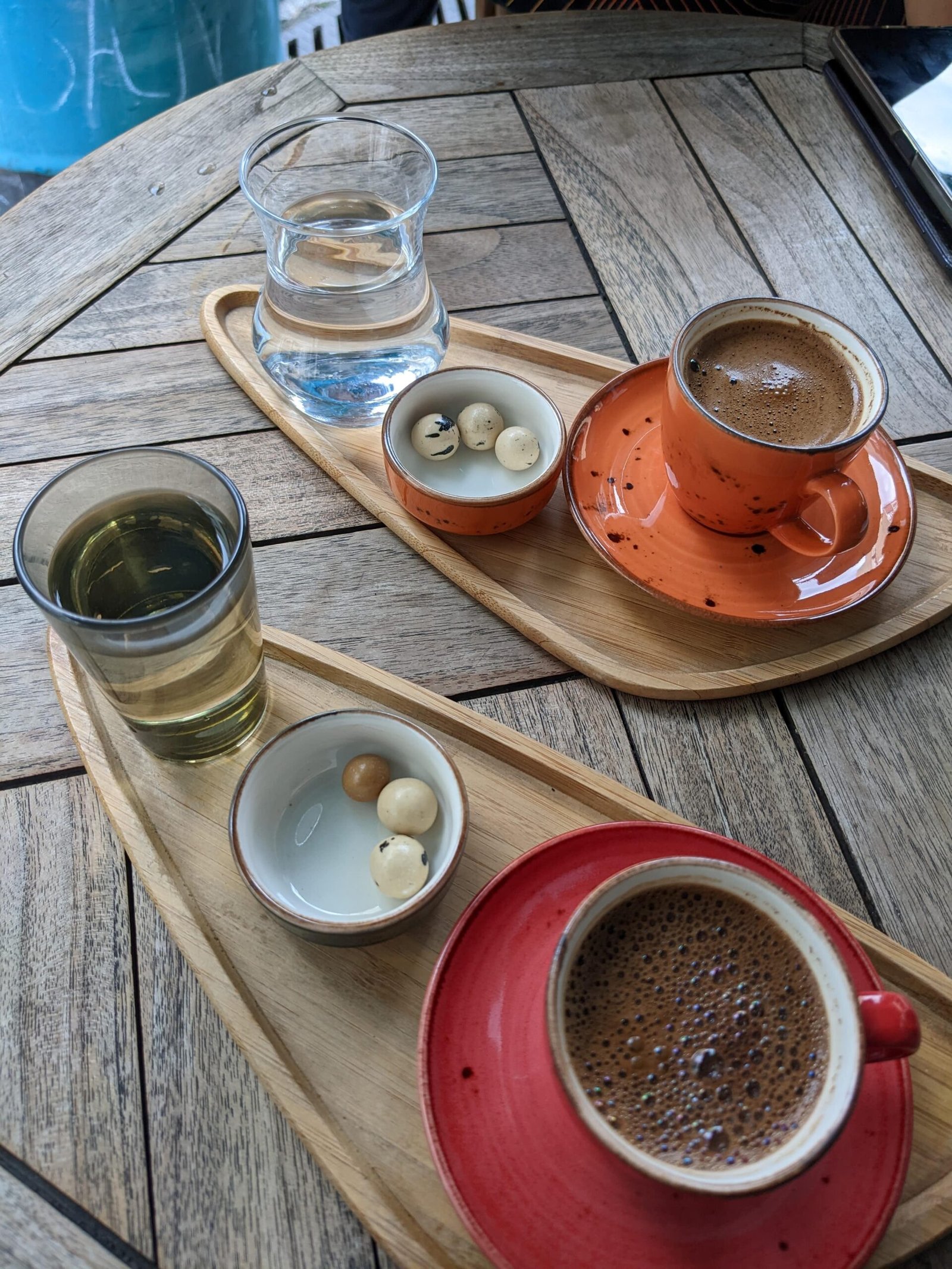 See the Beautiful Houses of Kuzguncuk
These houses are unfortunately always surrounded by people posing in the doorways to get that perfect photo. Try to look past that and see the beautiful houses. Kuzguncuk is an area not far from Uskudar ferry port.
Walk up the main road, Icadiye Caddesi, see the houses, stop for lunch or maybe buy a lavender souvenir which seems to be sold everywhere on this street.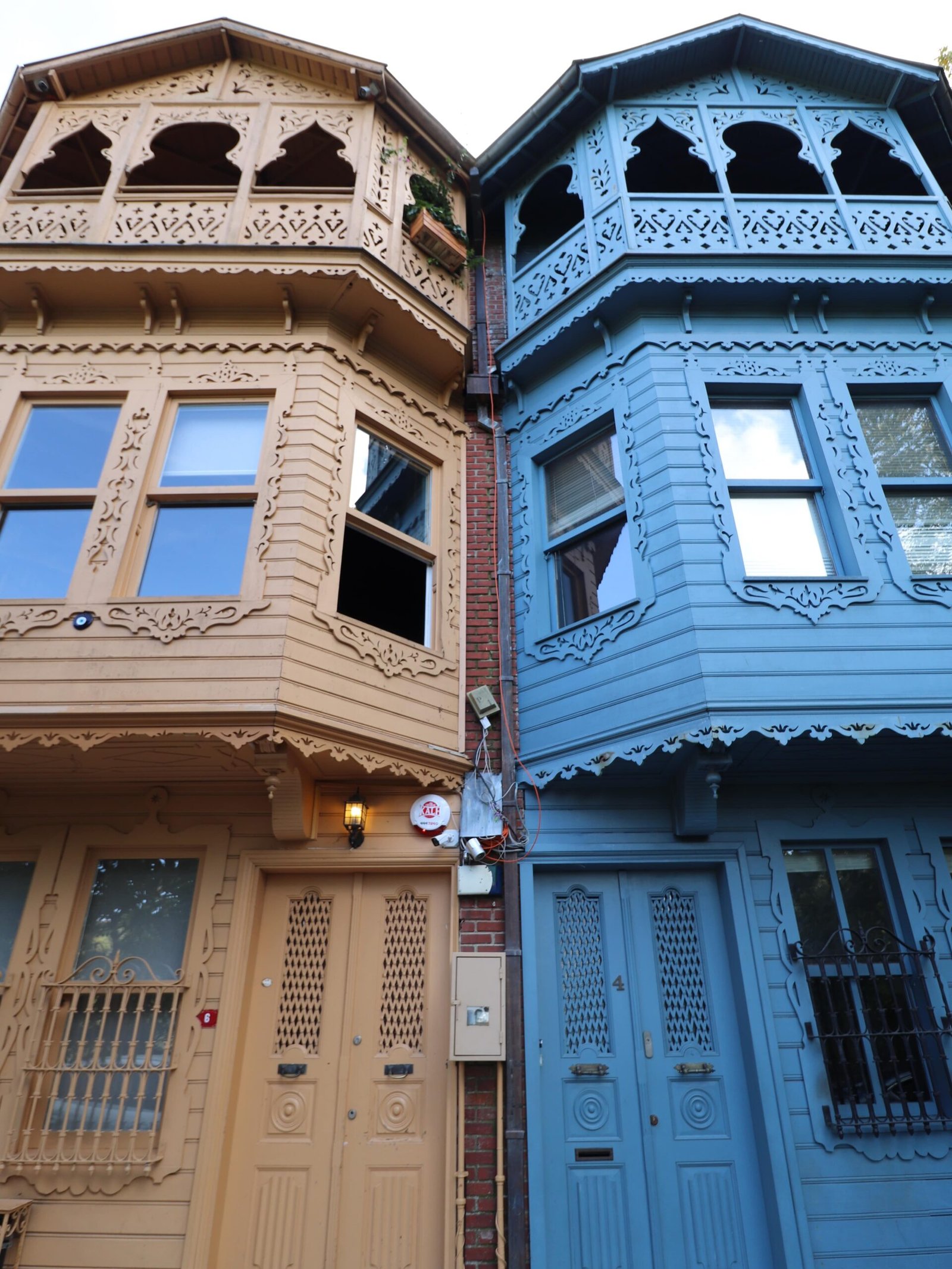 Explore Sultanahmet Square, Hagia Sophia and the Blue Mosque
Sultanahmet Square is where you will find historic obelisks, monuments and columns. Just past these are the two mosques: Hagia Sophia and the Blue Mosque. While we were here in October 22, the Blue Mosque was under construction so didn't seem worth entering. The queue for Hagia Sophia was huge and so we didn't wait around for this either.
There is a park area with a fountain and benches in between the two mosques. Buy a corn on the cob or a Nutella simit and sit on a bench overlooking these two spectacular buildings. If you time it right, you might hear the call to prayer. The mosques synchronise so that they don't sound over each other.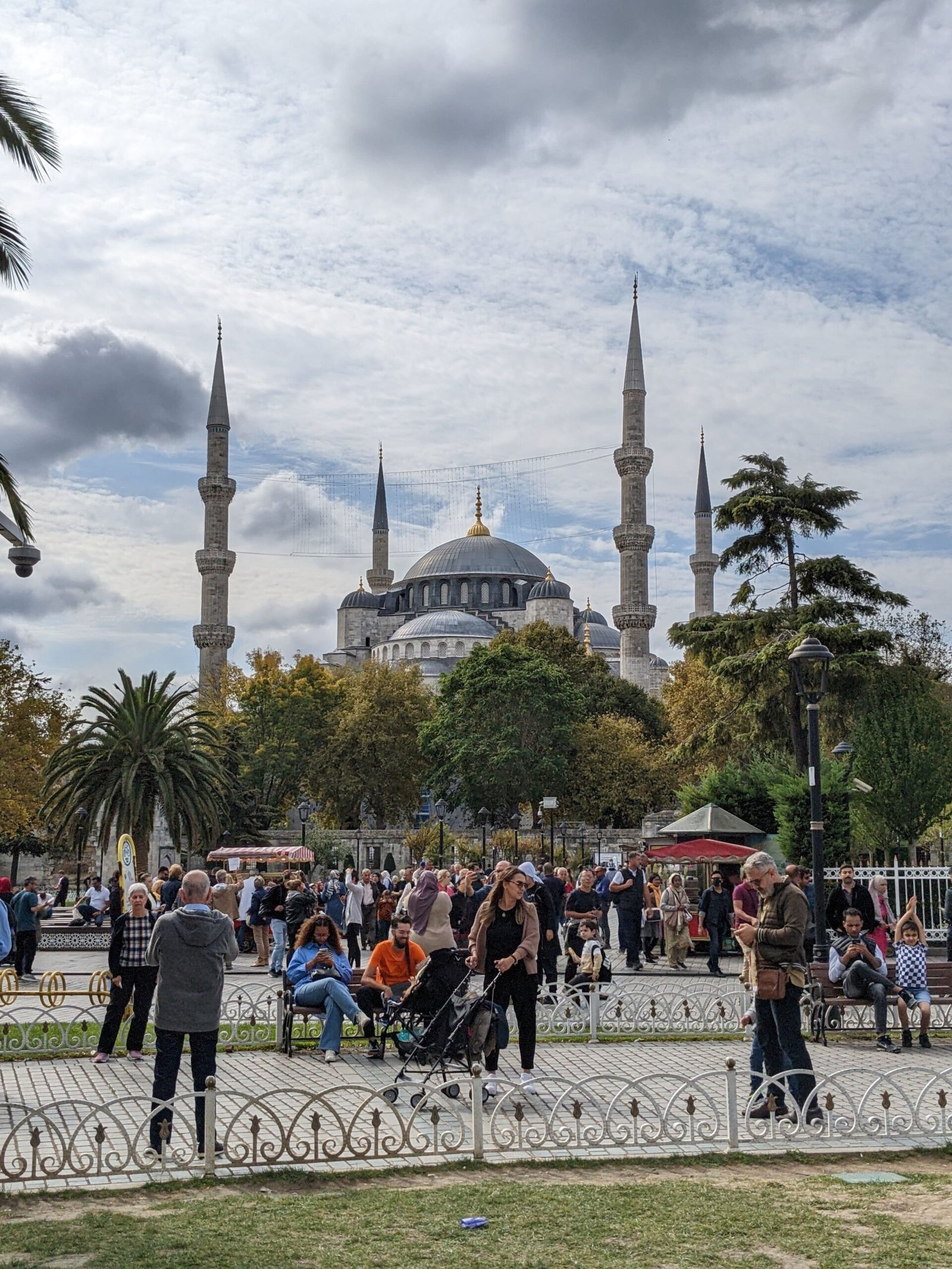 Get Lost in the Grand Bazaar
Another classic. Watch your pockets and get your elbows out. The bazaar is always manic, but it's an interesting wander nonetheless. The product displays are wonderful, in particular the carpet sellers and lamp sellers, but they can get a bit awkward about taking photos, so ask first.
I did start to feel a bit agitated after a while of being in the enclosed space with so many people, but I still feel like this is a rite of passage for visiting Istanbul.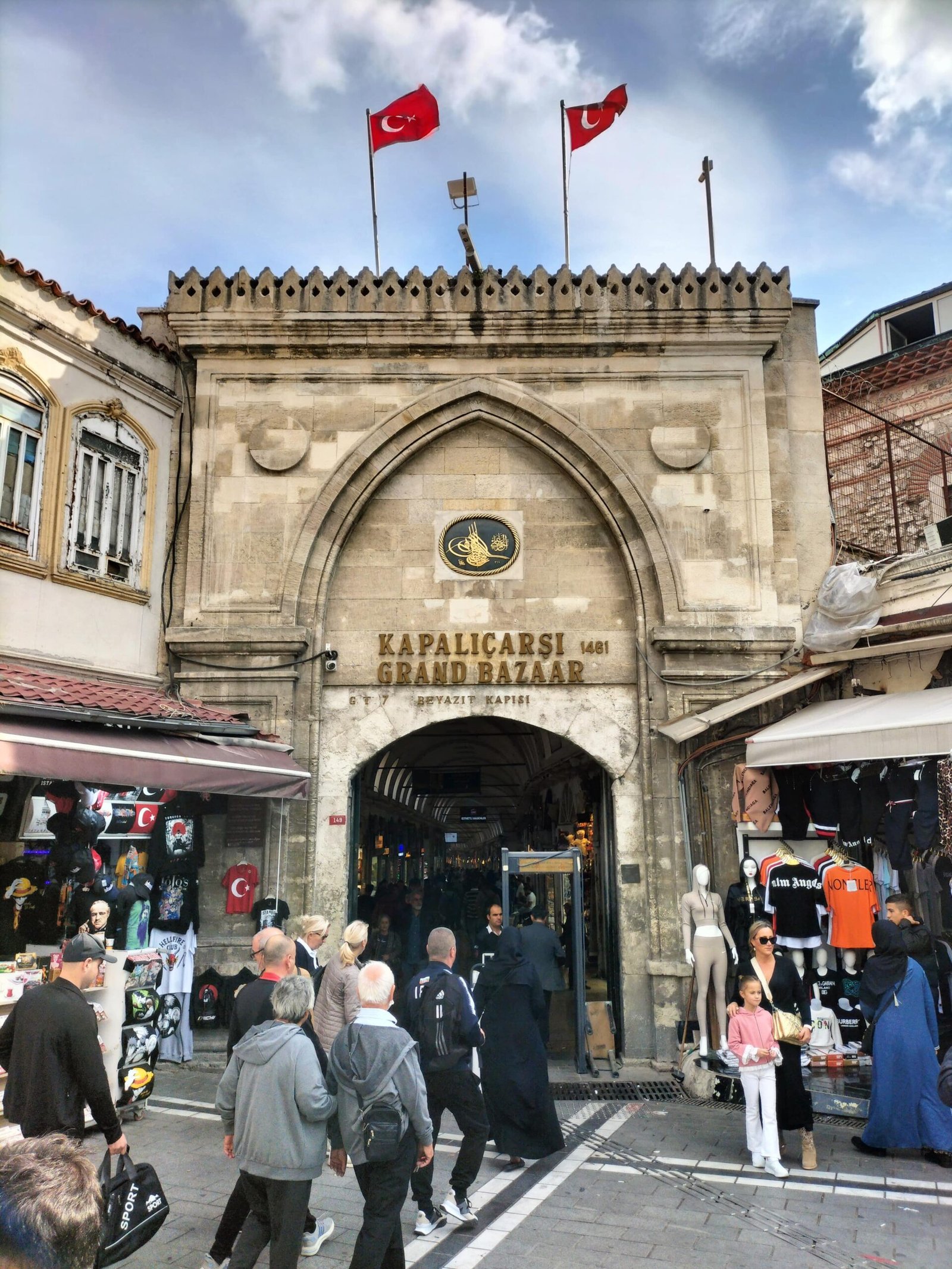 Follow the Retro Tram from Taksim Square down Istiklal Avenue
The retro tram was really cute, and Taksim Square is always lively and bustling. There were too many people trying to get on the tram so we opted just to walk down Istiklal Avenue and take pictures of it.
Have you visited Istanbul? Or are you planning a visit?
I'd love to hear your thoughts, recommendations and questions.
Thanks for reading!