9 Georgian Drinks You HAVE to Try
Published on 1 November 2023
Not only does Georgia have phenomenally tasty food, there are some great Georgian drinks to pair with the food too. This little-known country in the Caucasus, sandwiched between Russia, Turkey, Armenia and Azerbaijan, is the oldest wine-making country and continues to make delicious wines to this day. It is actually recognised as THE birthplace of wine due to the findings of the world's oldest wine making vessels.
Have you ever seen a bottle of Georgian wine on the shelves at home? I, sure as hell, have not. It's such a shame!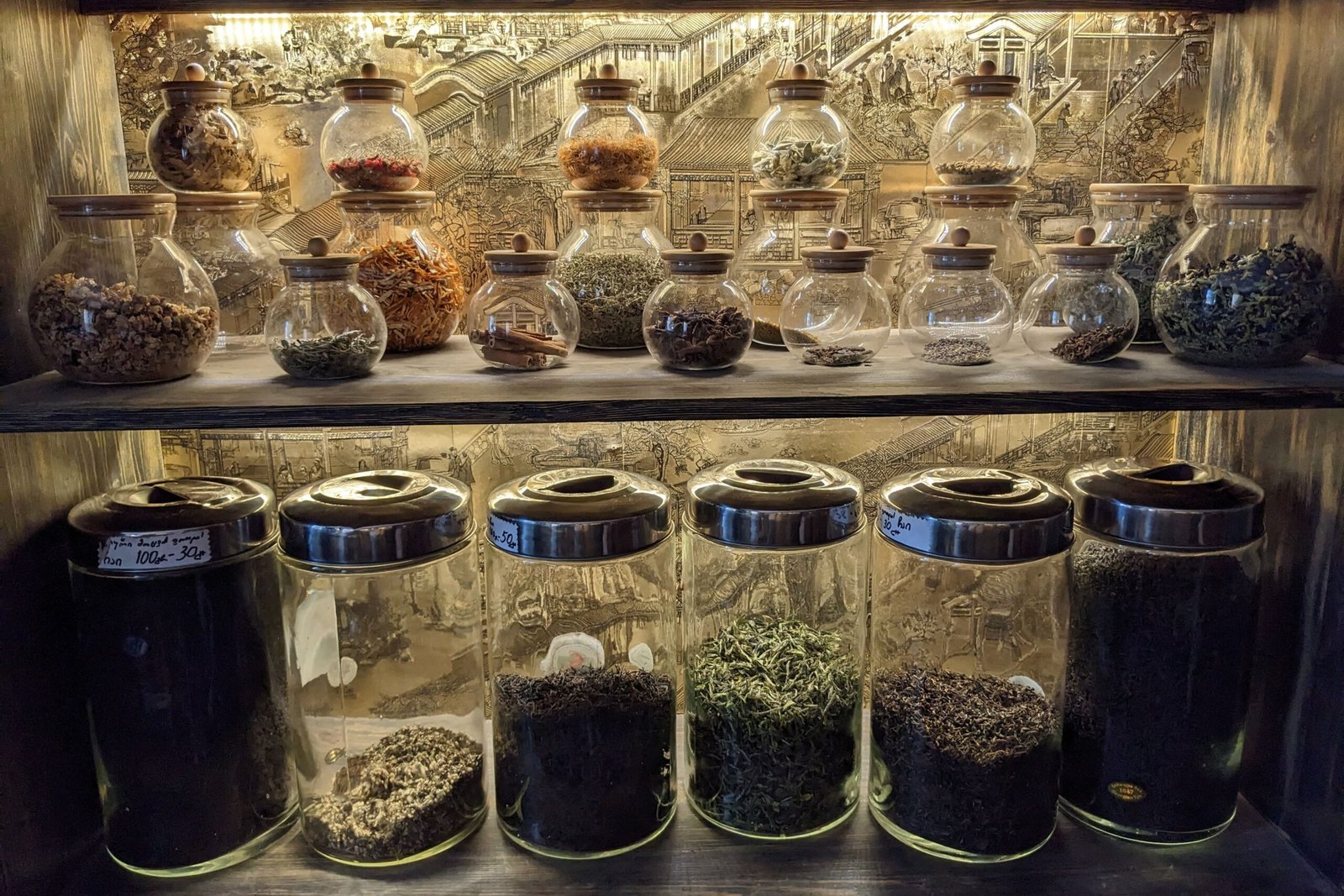 As well as the country's alcoholic drinks, there are many unique soft drinks. Some have intriguing flavours that will take a while to get your head around, but nonetheless are worth it for the experience.
Should any drink ever really be tarragon flavoured?!
This Georgian drinks guide will give you an idea of what unique drinks to look out for in the shops and restaurants when you visit this spectacular country.
9 Georgian Drinks You HAVE to Try
Wine
Of course this has to be right at the very top. Georgia is synonymous with wine; it essentially is wine country. Many wines are produced using traditional methods of fermenting whole grapes (seeds, stalks and all) in qvevri clay vessels buried underground.
Probably Georgia's most famous grape variety and subsequent wine is saperavi. If red wine isn't your thing (like me), the white wines are beautiful too. Grab a glass of Tsindandali, Tsolikauri, or Pirosmani. 
The Kakheti region in the east of the country is the top wine region in the country. And fortunately, it's only two and half hours away from Tbilisi by marshrutka. Or if you're interested in learning more about the history of Georgia's wine making, I thoroughly recommend Tbilisi's Wine Museum.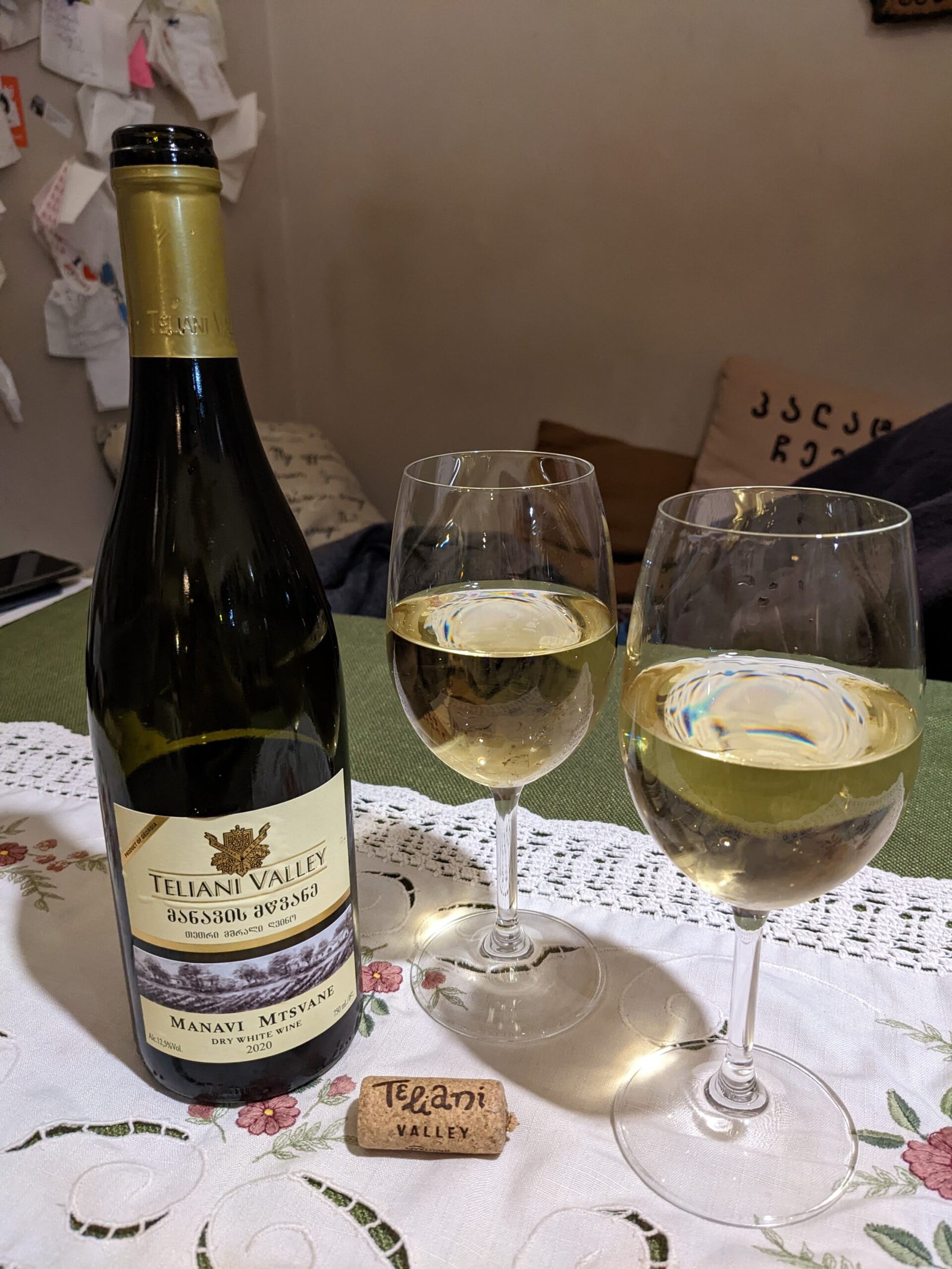 Chacha
After the wines are made, the grape leftovers are fermented and distilled to create the punchy spirit. Sitting somewhere between 40 – 60 % alcohol, this is a perfect after-dinner digestif. Or a bit of courage to gear you up for a hike!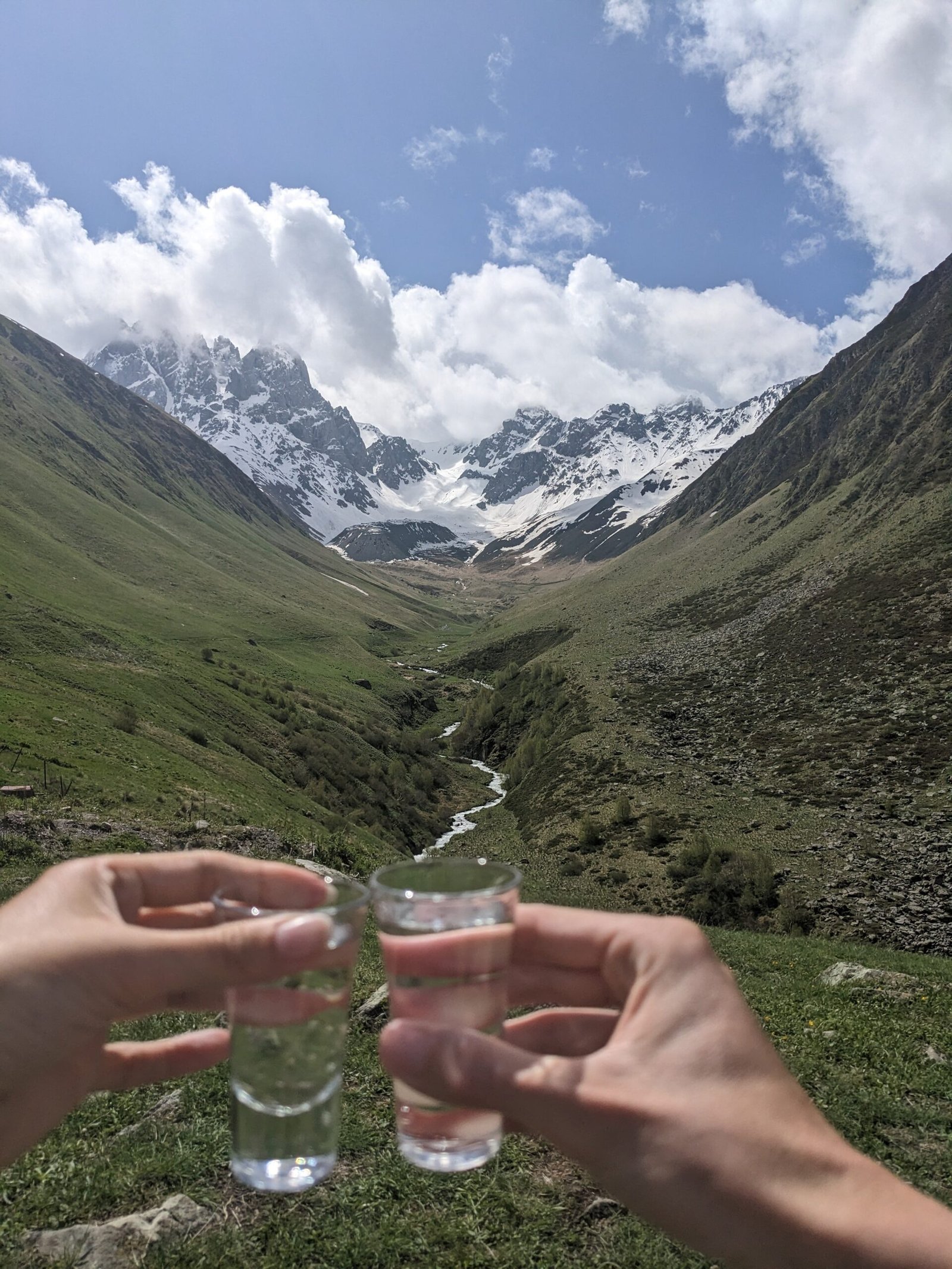 Cheers 'Gaumarjos' in the Kazbegi mountains
Beer
Now, I'm definitely not the expert on beer. But I know someone who really does like beer! According to Chris, Georgia's beer is pretty bloody good. And there are plenty of different local varieties to try. Chris's favourites are Kazbegi, Black Lion, Argo, and Zedazeni.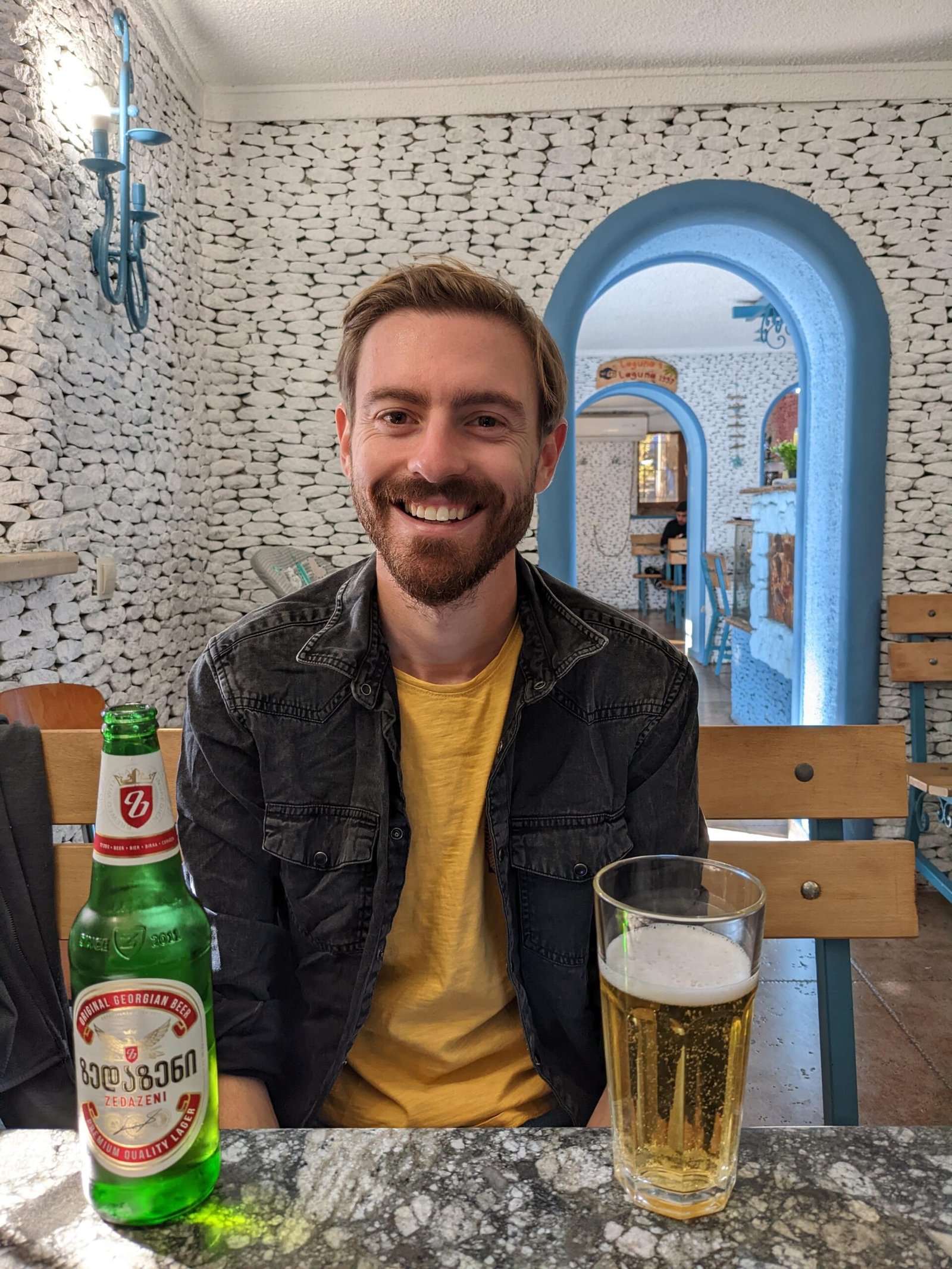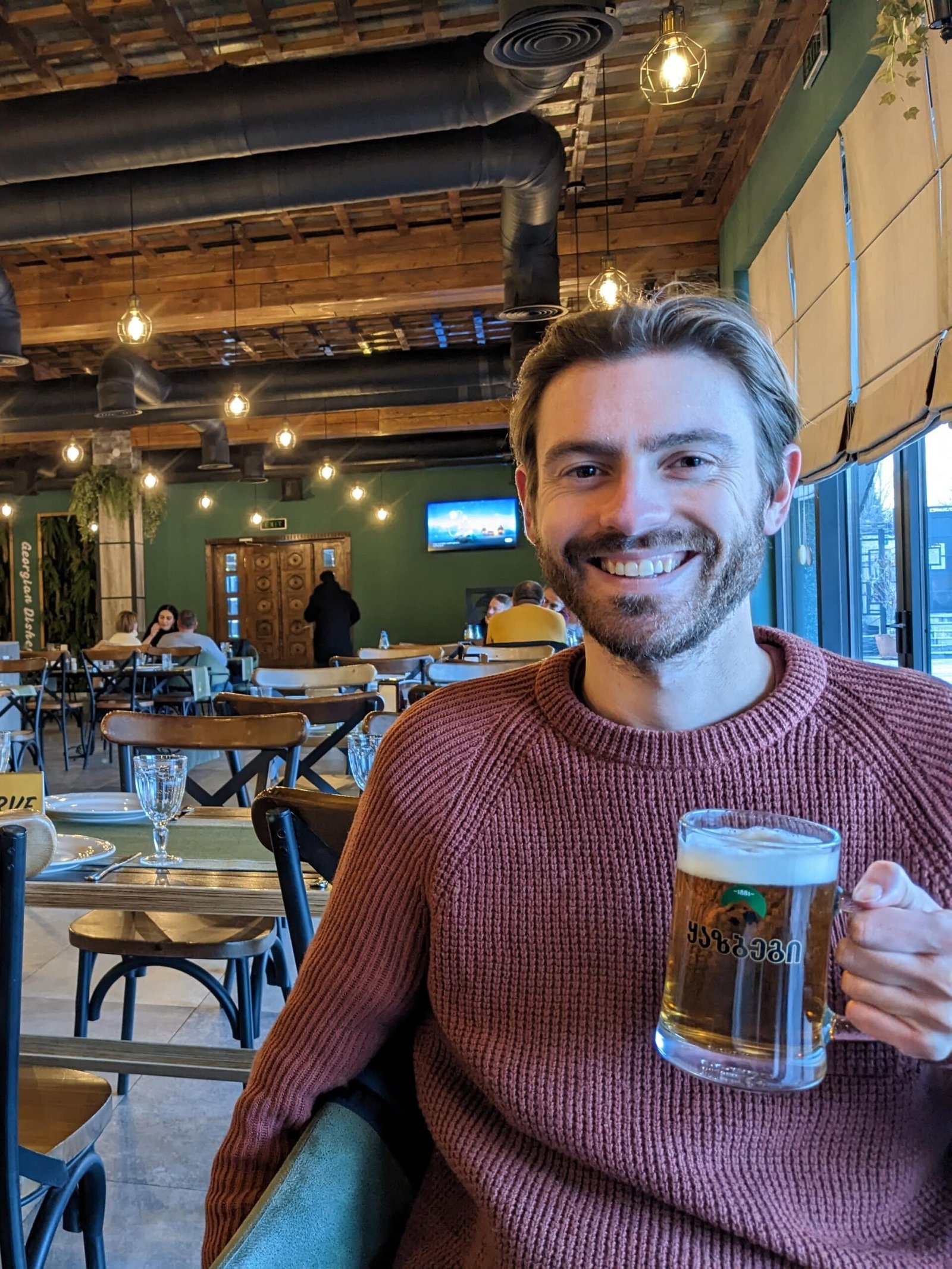 Kisturi Beer
My favourite Georgian beer on the other hand, isn't actually beer. The Kist people are Chechen Georgians who sought refuge in Georgia during the Chechen wars.
A largely Muslim community living in Pankisi Valley, they do not drink alcohol (apart from this one guy we found, but that's a story for another day!). So instead they brew their own non-alcoholic beer, and it really is good. Fermented with rosehip and black hawthorn, the beer has a fruity flavour but is not overly sweet.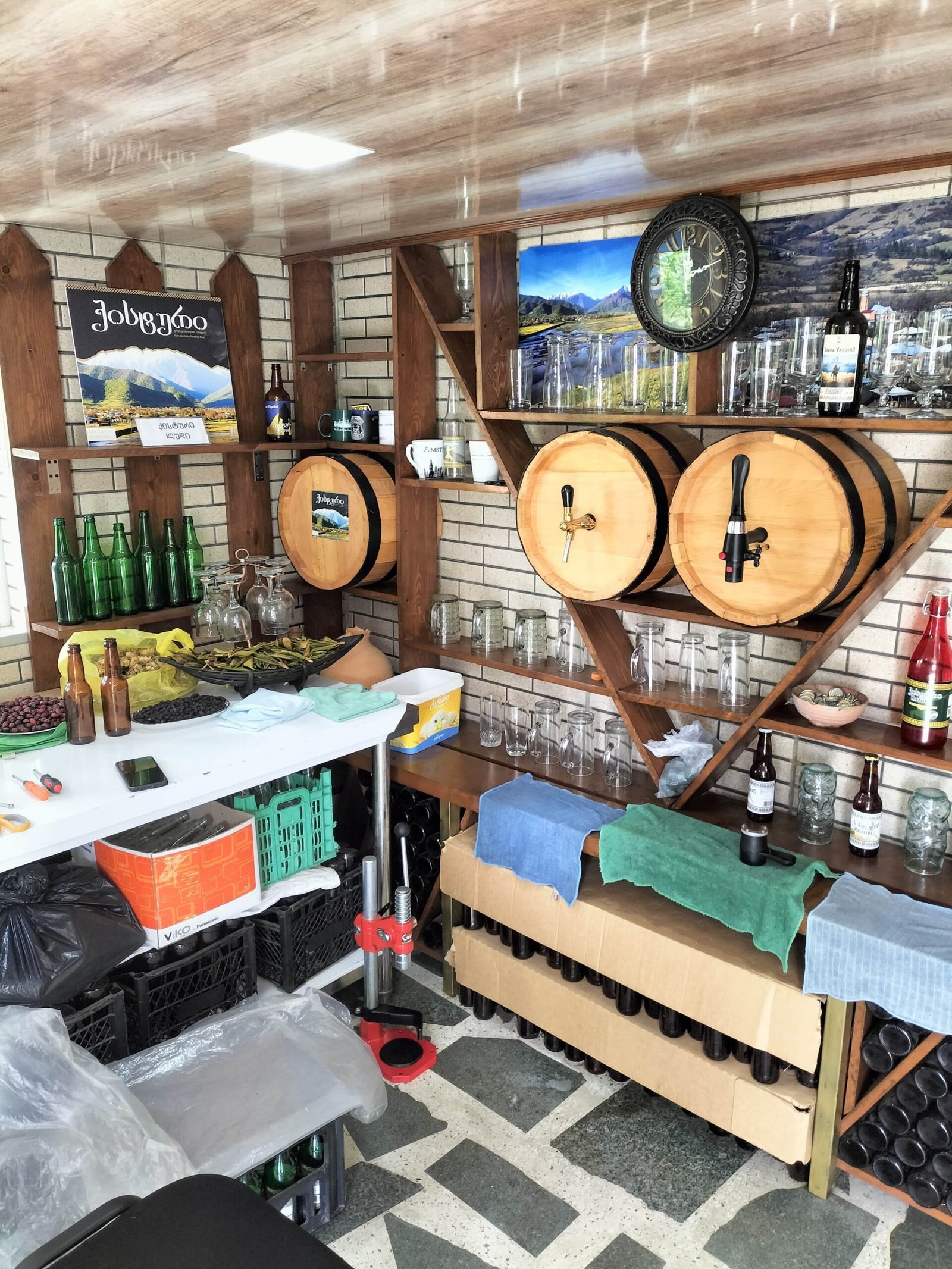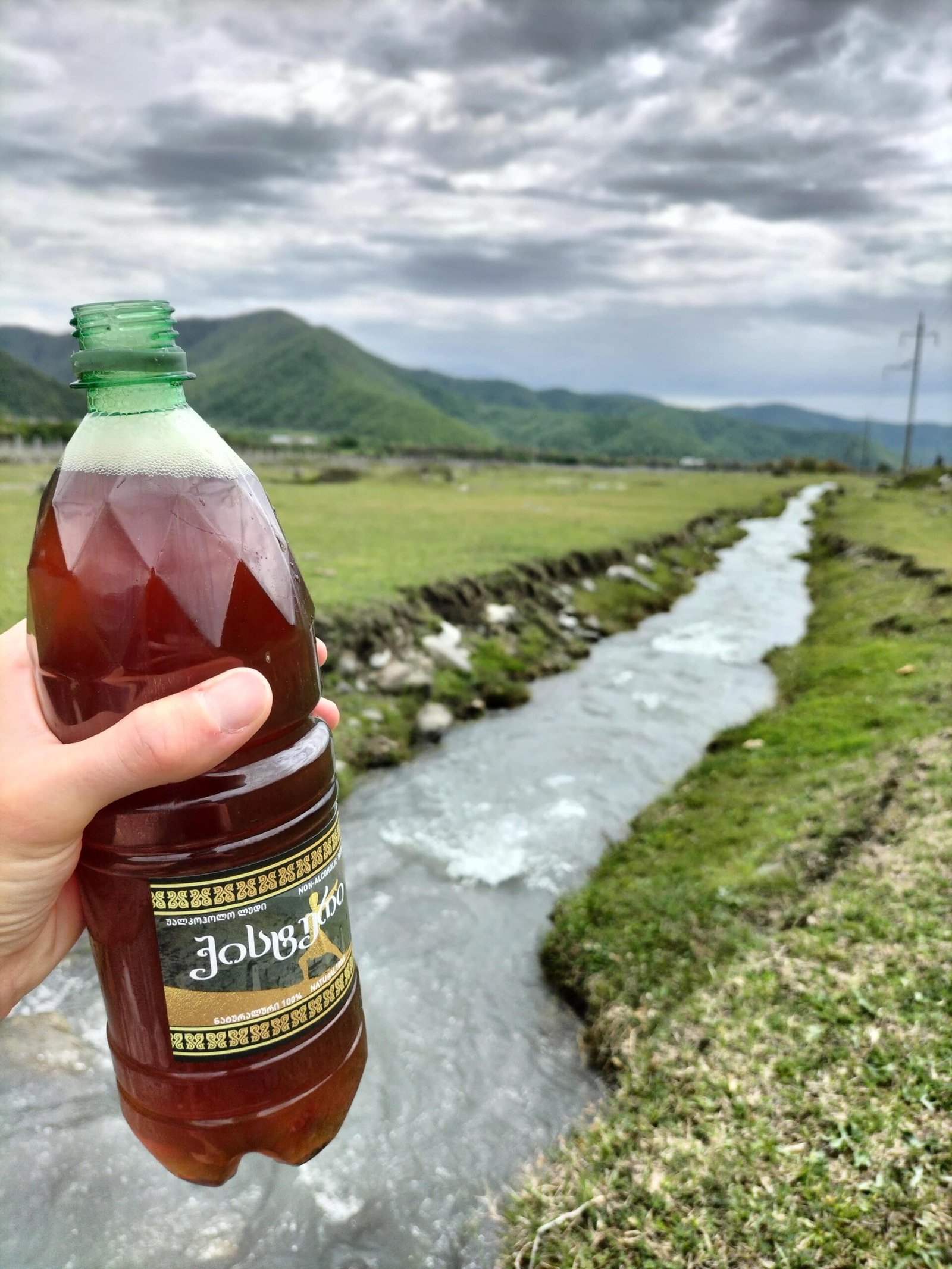 Lemonade
Georgia's beer companies also tend to produce 'lemonade'. Georgian lemonade refers to flavoured fizzy soft drinks which are not necessarily lemon flavoured. And there are some flavours that you will recognise from back home, others not so much. Lemon, pear, blueberry – standard stuff; vanilla, cream, tarragon, saperavi – not so much.
Honestly though, these different flavours are so interesting. Give the tarragon a go. It's fluorescent green and the most bizarre taste to get your head around, but that's all part of the experience! FYI – these drinks are super sweet.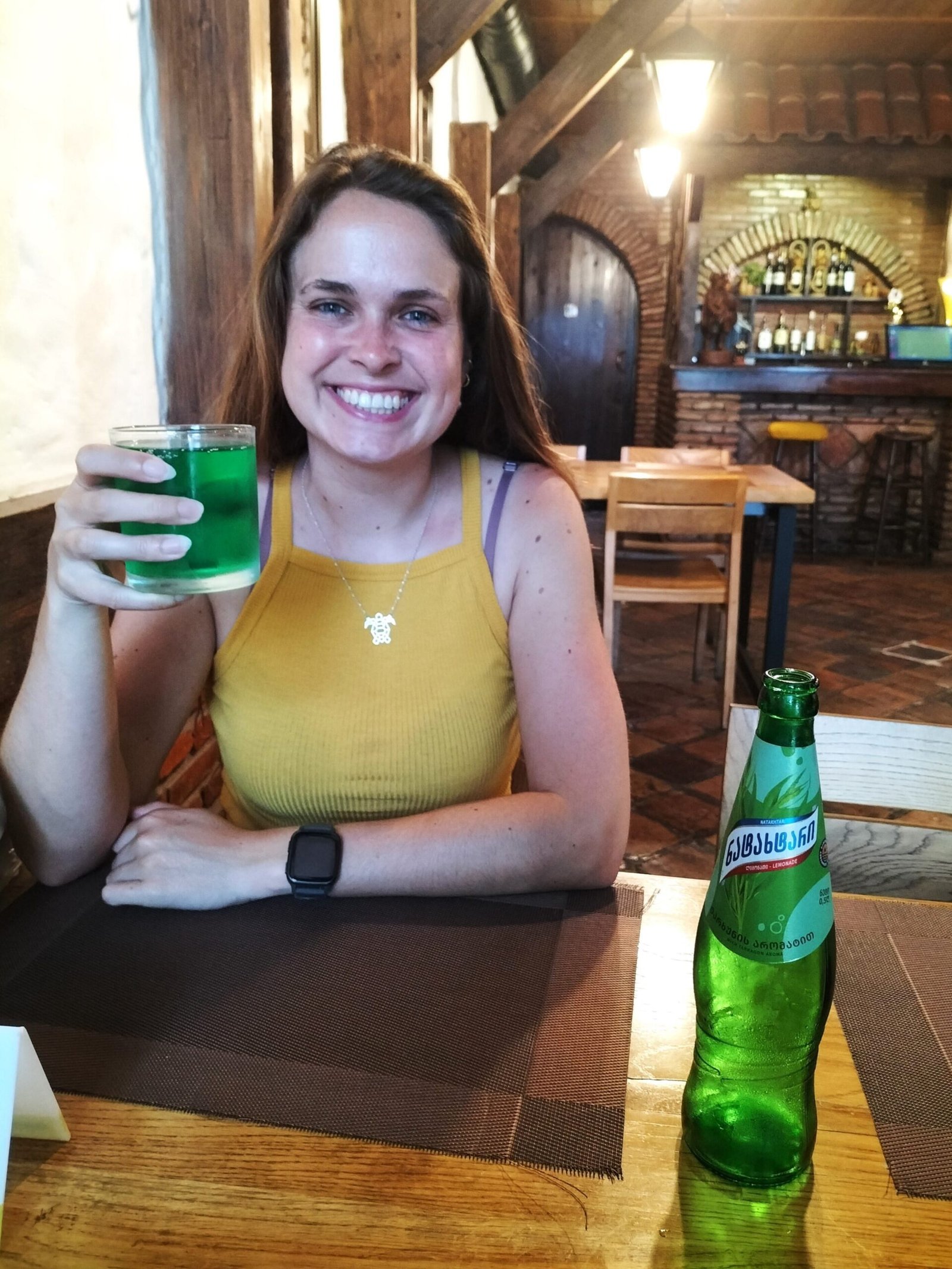 Laghidze Water
Another interesting Georgian soft drink. A flavoured syrup is added to the glass and then topped up with sparkling water. Again the flavours aren't exactly what you would expect.
The most bizarre and interesting that we tried was chocolate. Chocolate flavoured fizzy water? Yes. All the chocolate taste without the creaminess. Once my head worked it all out, it was actually pretty good.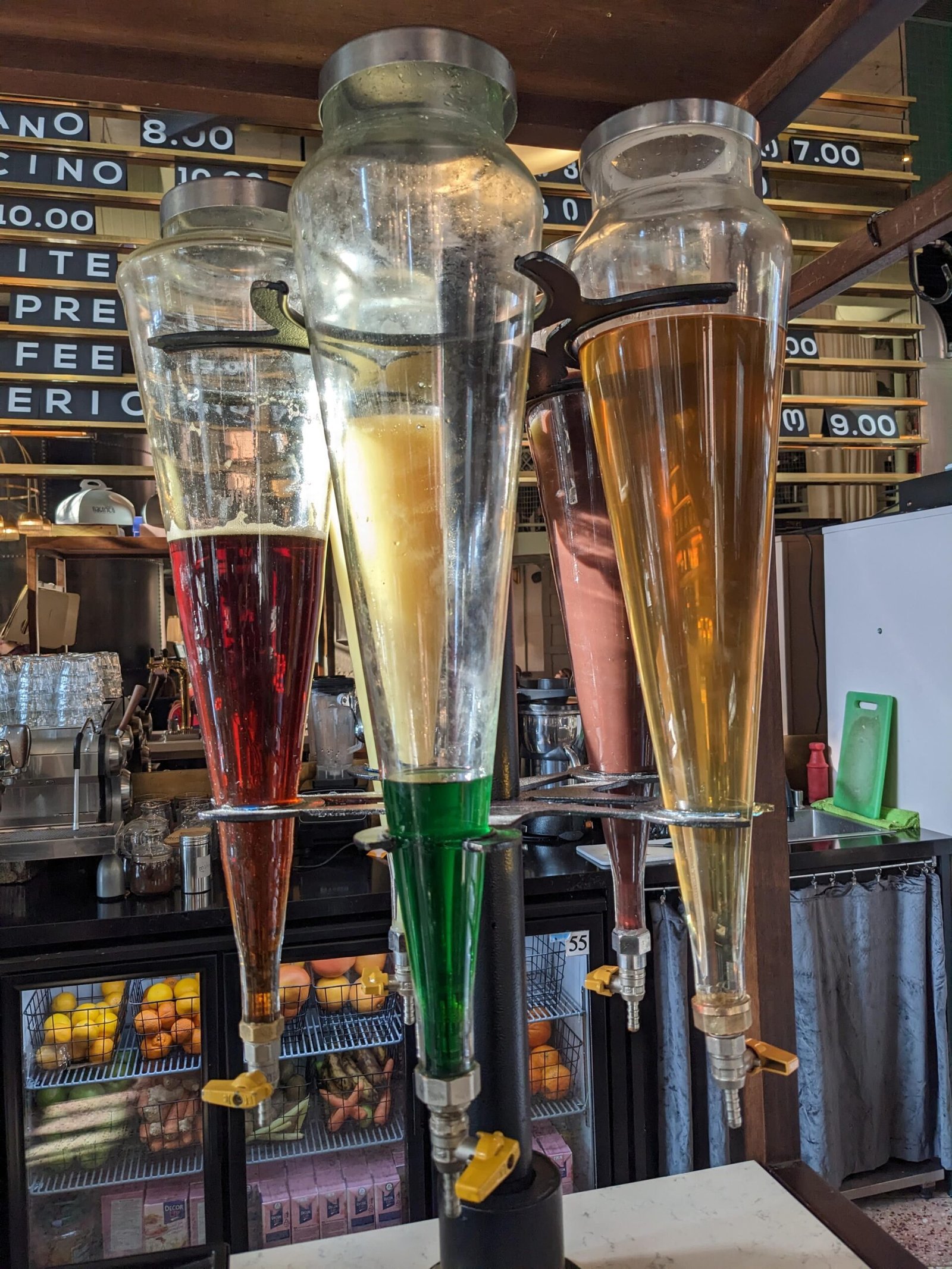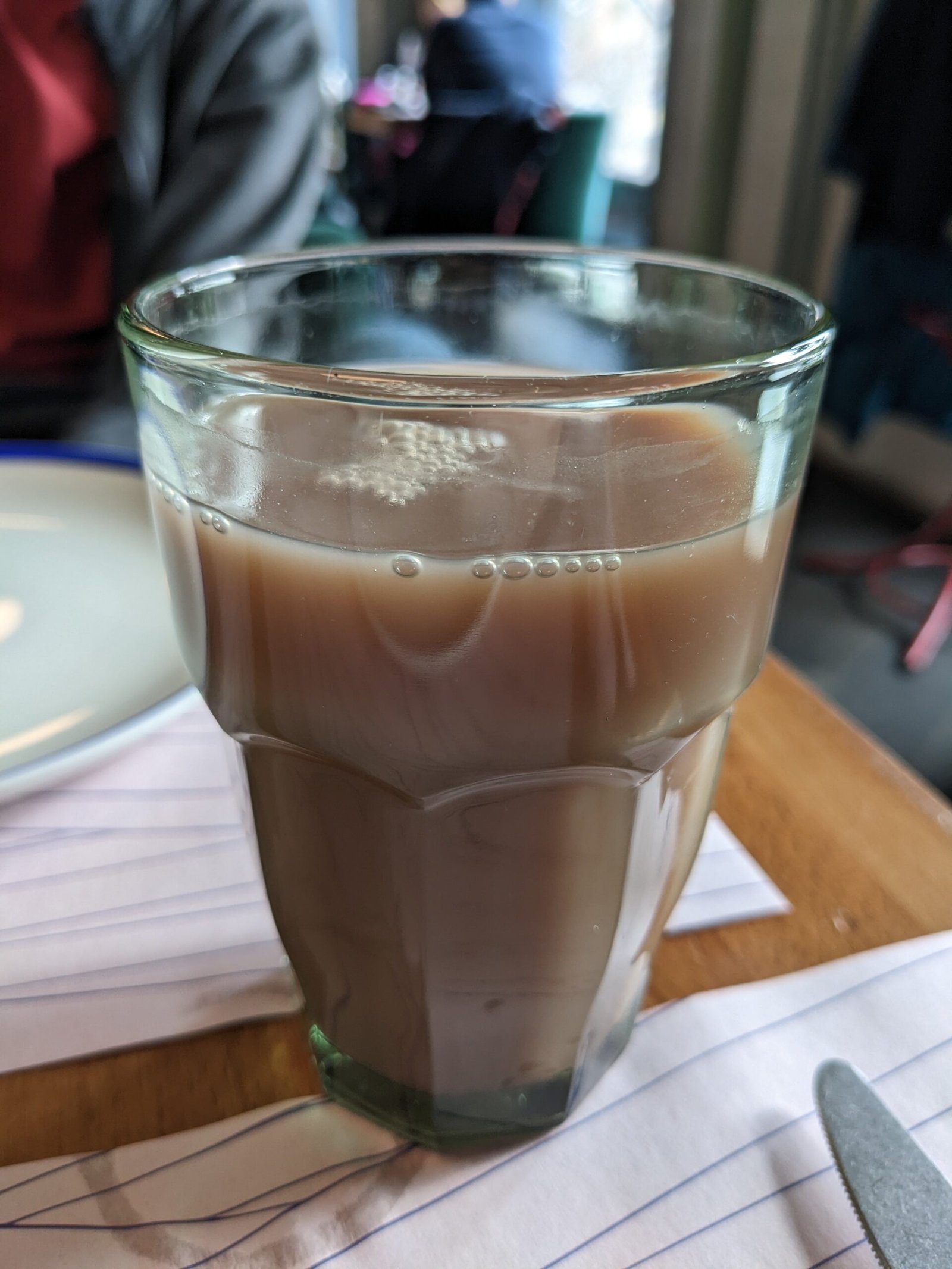 Kompot
A sweet and fruity drink made by cooking fruit in a large volume of water. You'll find loads of different varieties with different types of fruit. It's a classic drink that is often made at home.
We were even gifted some by an old man who invited us into his house for a coffee in Pankisi Valley (the fellar with a secret chacha stash I mentioned earlier!).
Mineral Waters
Georgia is home to many natural springs releasing water full of minerals. While this mineral-rich water has medicinal properties, it also gives the water a 'taste' which was quite shocking on first try.
For the 'cleanest' tasting sparkling water, go for Nabeghlavi. If you fancy trying some sparkling waters with more 'taste' shall we say, go for Sairme, Kobi or Borjomi. Or even head to Borjomi to try the warm mineral water straight from the spring – now that is an acquired taste!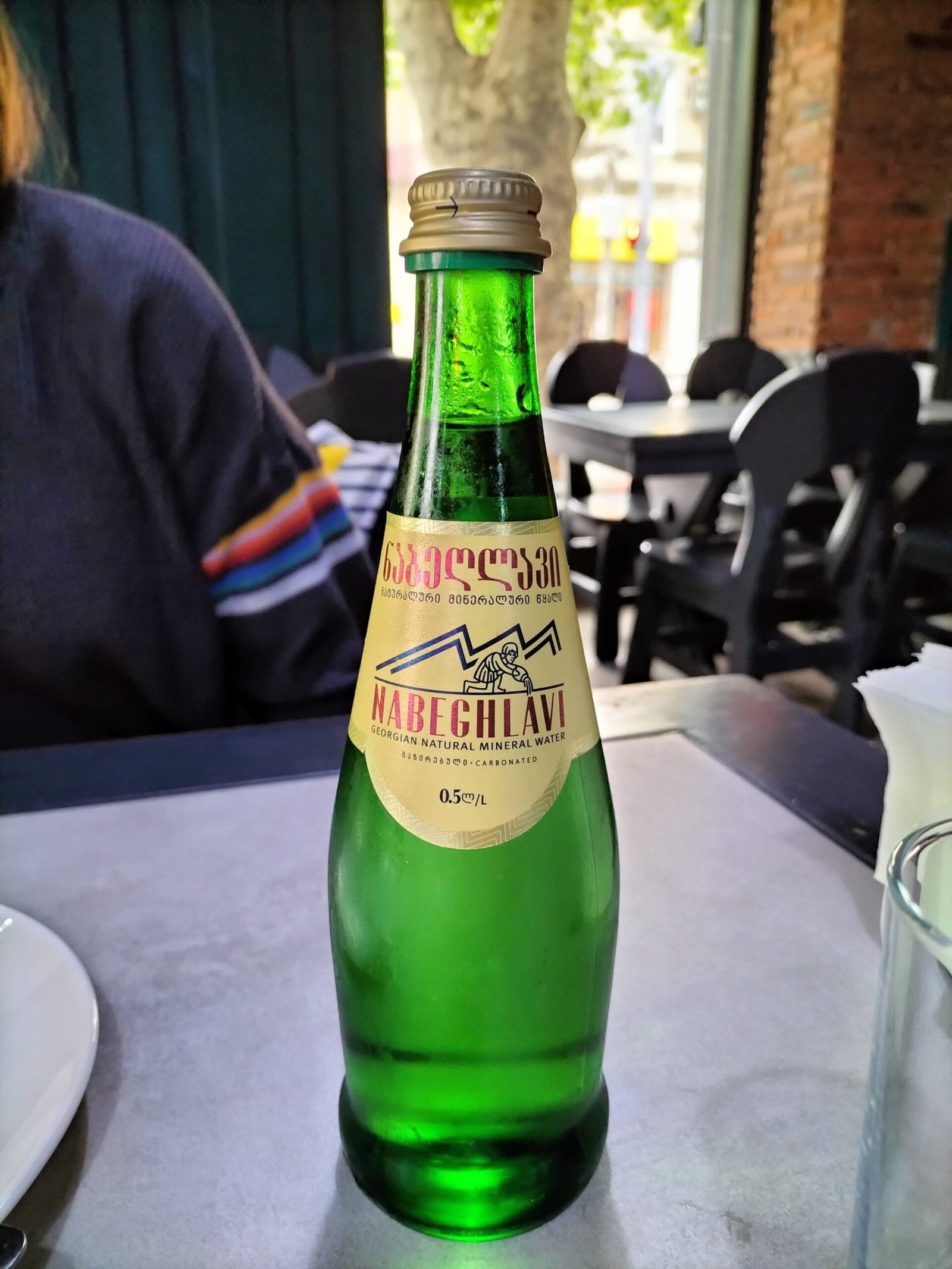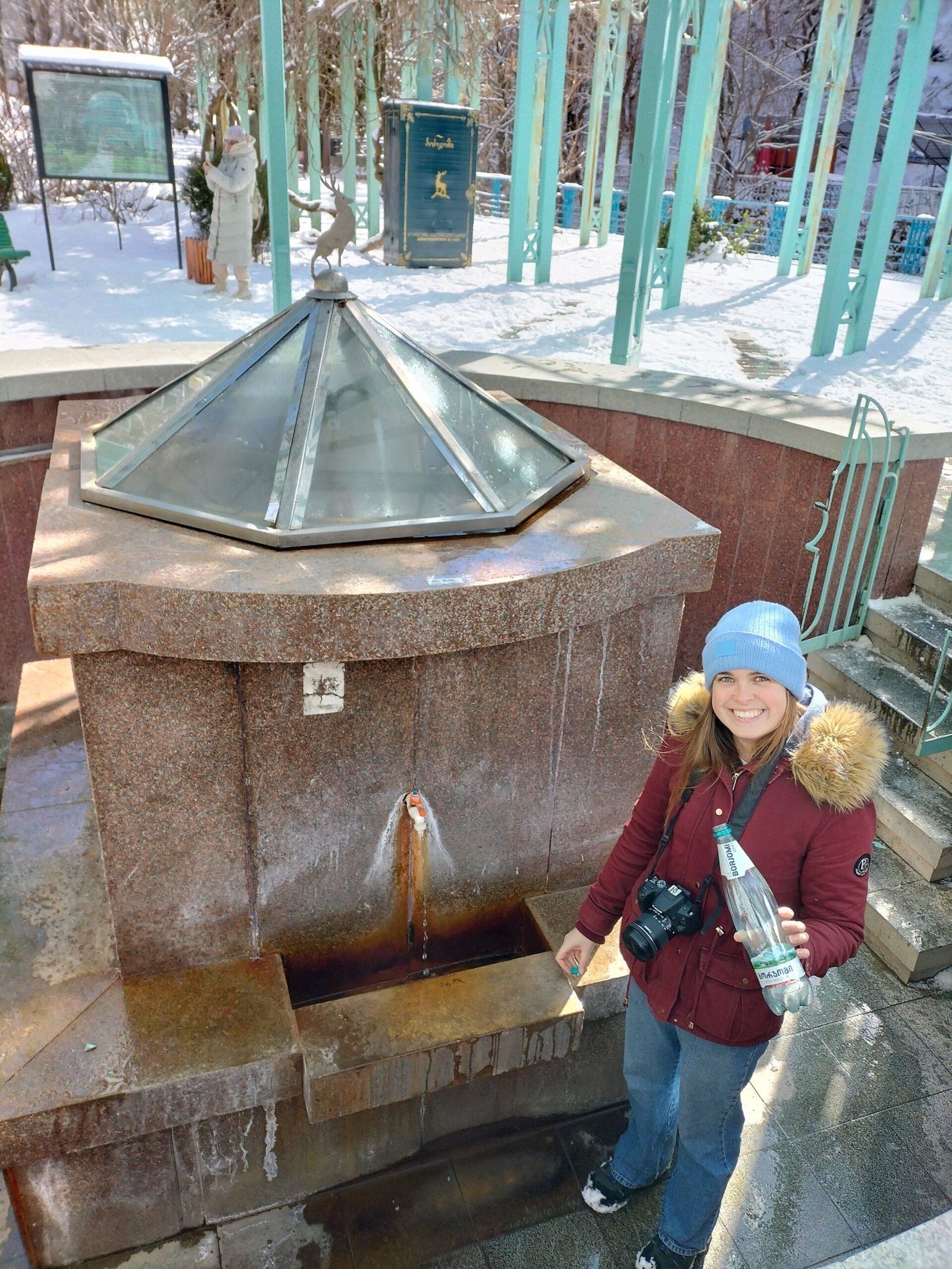 Georgian Tea
Although not currently well known for its tea, Georgia used to actually be a huge tea producer back during the days of the Soviet Union. The tropical West of Georgia has the perfect conditions for growing tea. However, the growing demand for tea meant that the Soviets started pushing for quantity over quality, veering away from the traditional methods. By the fall of the Soviet Union, Georgian tea production had fallen apart. 
Today, Guria is the heart of tea production. You can find tea plantations and the odd Soviet factory that has been restored/maintained, as well as much smaller artisanal operations. Quality is the priority now, and the teas we tried were even organic.
Head over to Ozurgeti to the Anaseuli factories to taste the real deal, or learn all about Georgian tea at Tibadze Tea Shop in Tbilisi that also has a small museum and tasting options.
Have you tried any of these Georgian drinks? Are there any other drinks that you would add?
I'd love to hear your thoughts, recommendations or questions.
Thanks for reading!