Top 10 Restaurants for Vegetarians in Sofia
Published on 30 August 2023
We spent ten days in Sofia and so we managed to try around a load of the restaurants, cafes and shops to find the best vegetarian food. You'll find plenty of variety; from traditional Bulgarian to brunch spots to sushi. Here are our top spots and restaurants for vegetarians in Sofia.
Top 10 Restaurants for Vegetarians in Sofia
This cafe specialises in all things banitsa. Banitsa is a traditional Bulgarian filo pastry pie, and Furna serves several options that are actually vegan. Sweet varieties include apple and cinnamon or pumpkin and walnut, while savoury options include curried lentil, herby mushrooms, and potato and carrot. We visited multiple times and can without doubt recommend all of them. Grab yourself a bantisa and a coffee (or ayran like the locals) for breakfast, lunch or even a snack.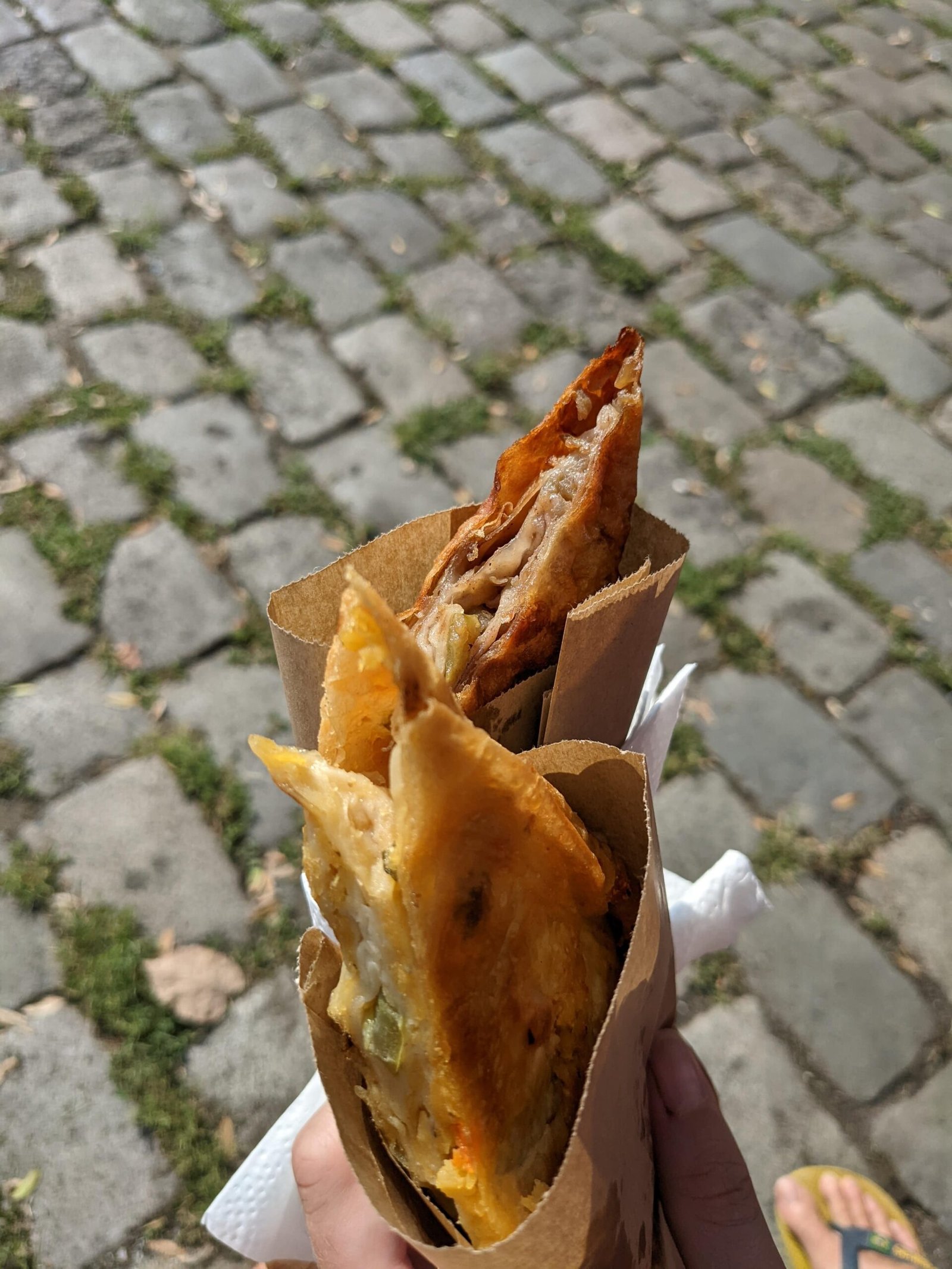 This is a traditionally decorated Bulgarian restaurant serving proper Bulgarian food. Try the patatnik (baked cheesy mashed potato), their wide range of dips and spreads with bread, garlic courgettes and of course the classic Shopska salad. Don't forget to try the homemade wine too!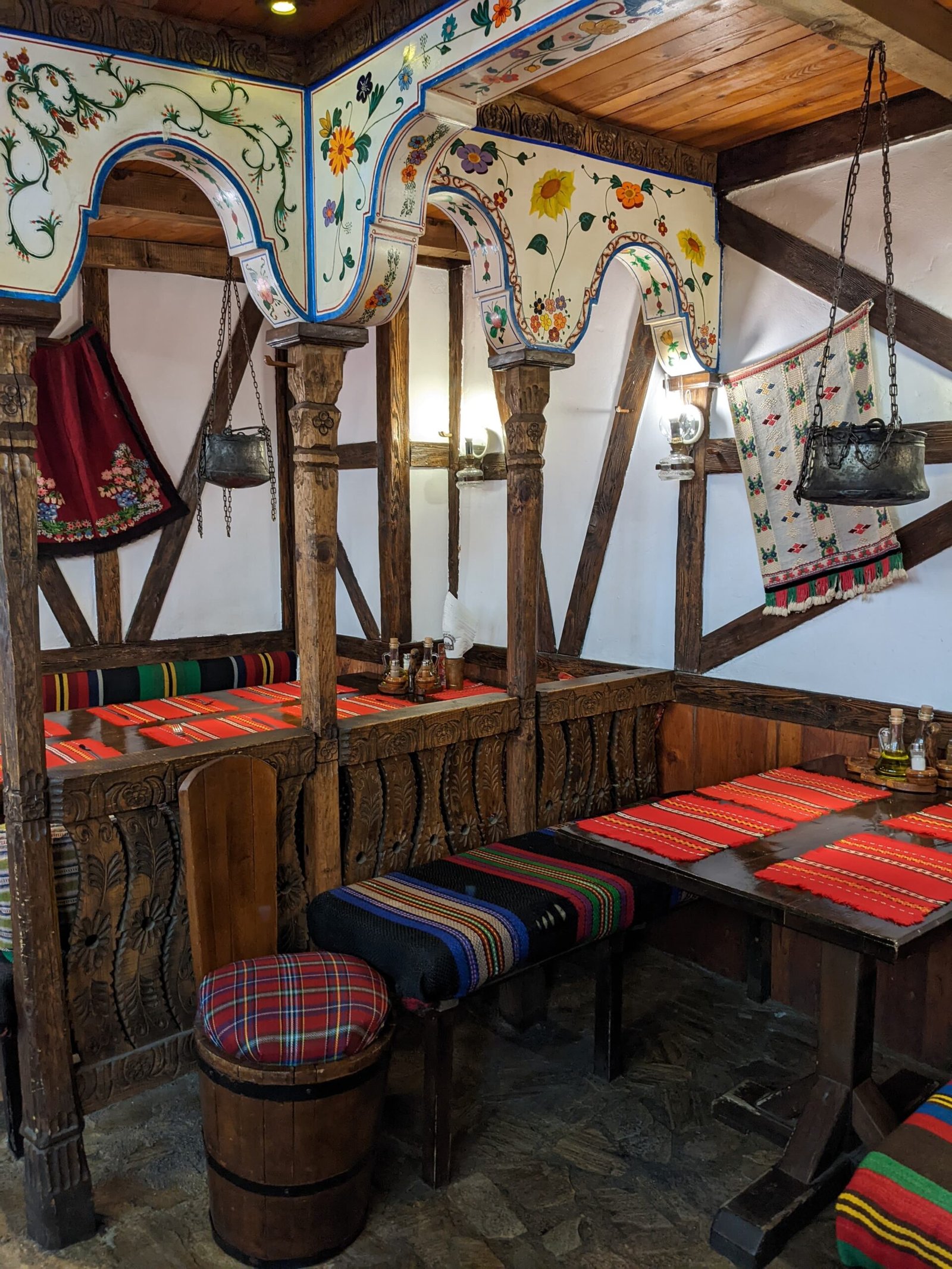 A fully vegetarian restaurant serving Indian food canteen style. Grab a plate, load it up and pay by weight. The menu changes regularly, but there will be a variety of curries with lentils, paneer, vegetables, as well as rice, breads, salads, fried starters. Seriously tasty.
A tiny Iraqi restaurant with only five or six tables. This place serves a variety of vegetarian dishes each one costing 7 BGN! Tahini cauliflower, biryani, hummus, babaganoush, ful, okra, breads and salad. It is very much a rough and ready place. You have to go get your own plate and cutlery, and you get your own drinks from the fridge (which didn't have a door) or from the room temperature boxes of wine on the counter. You get thrown a bag of flat breads and the food comes out when each dish is ready. The food was so good though. Your money pays for the tasty food and nothing more, no frills. We went here for my 30th birthday dinner, and loved it.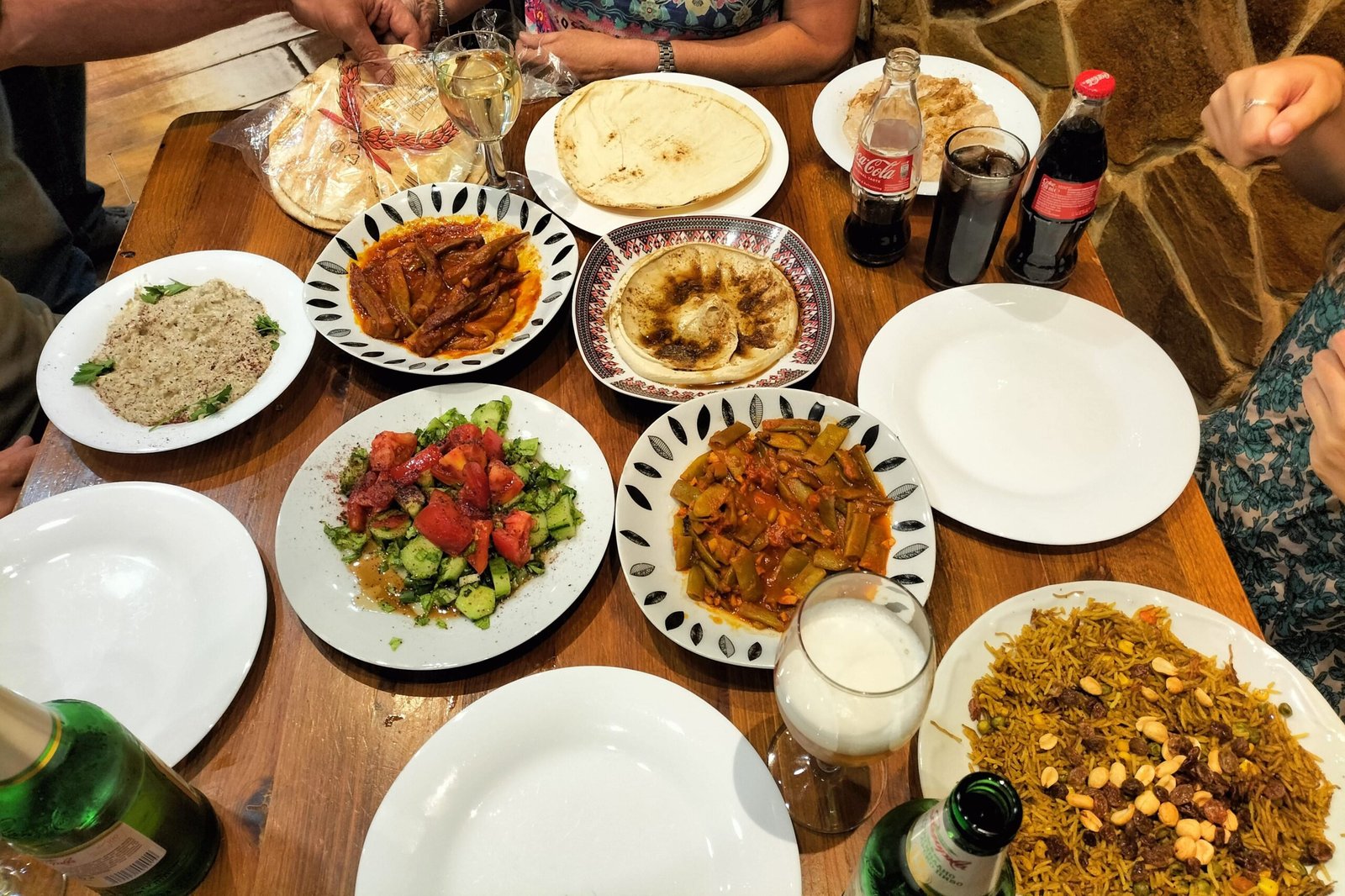 Very much a fancier establishment with higher prices than we would usually go for. The restaurant specialises in, you guessed it, everything aubergine. The salads and veggie options are really good. My favourite was the goats cheese with fig and strawberry. If you have been on the Sofia free walking tour, don't forget to show your booklet voucher to get a free pot of aubergine jam.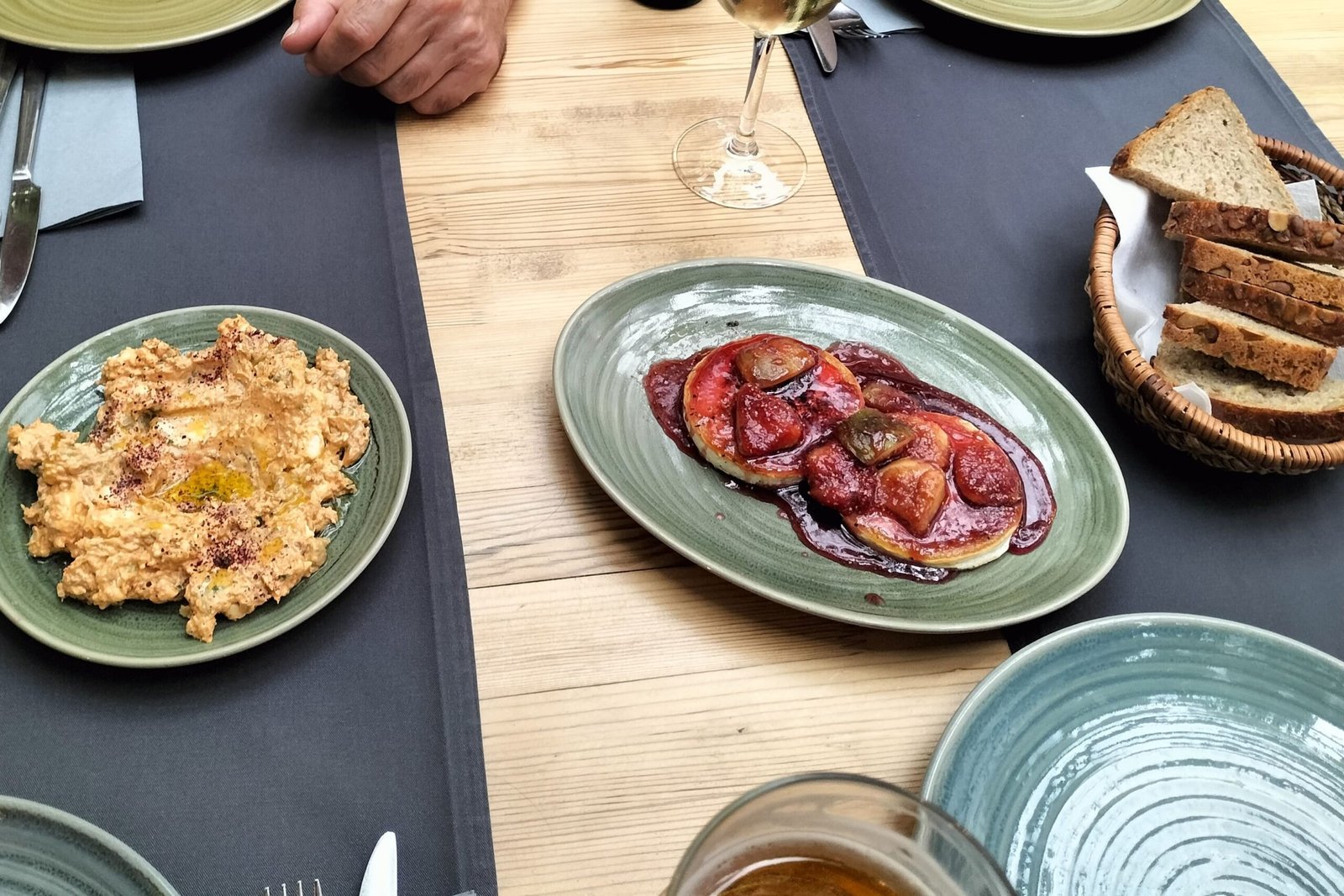 Ooohh this place is good. They serve Japanese style sandwiches. You know, the ones where they cut the sandwich in to three to show off the cross section of the filling. We had the truffle egg mayo, the cheese and mushroom, and the truffle fries and it was all beautiful. I've seen that they now do a miso and garlic aubergine with pickled onions, walnuts, miso mayo and cheese sandwich. We might have to find our way over to Sofia again.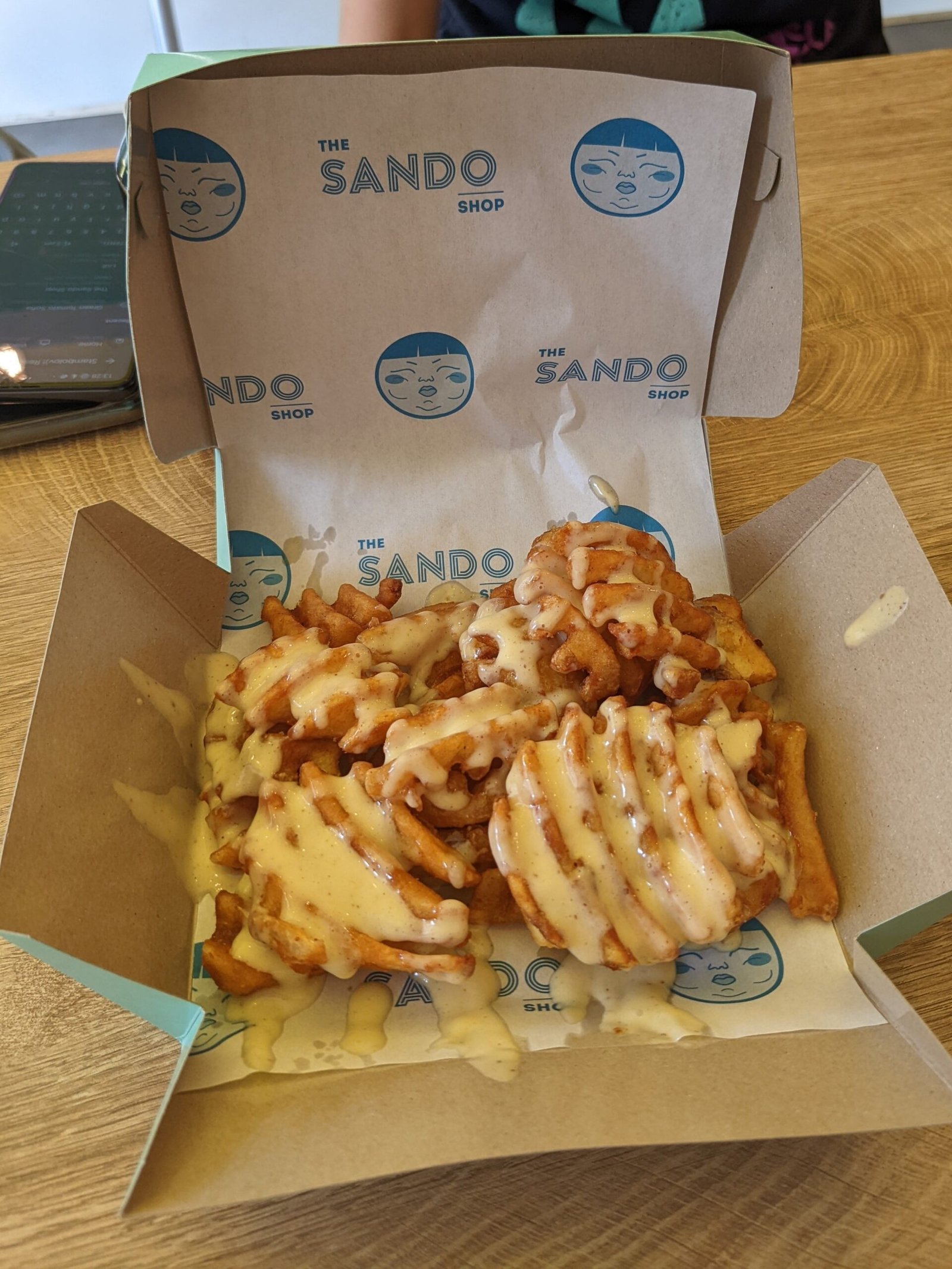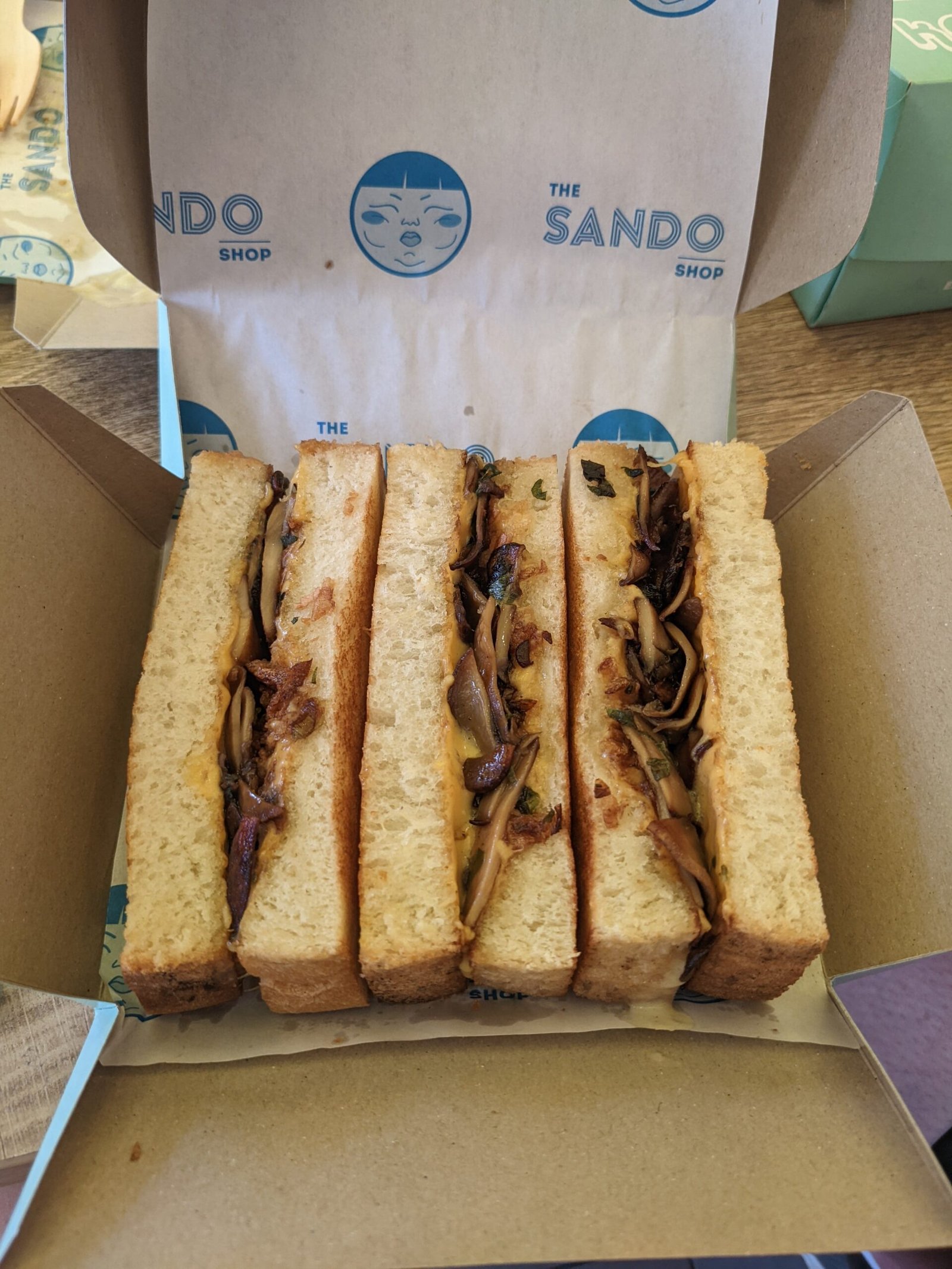 We bought a mixed vegetarian sushi platter from here with wakame salad and edamame beans. You can eat in, but most people (including us) grabbed a takeaway (twice!). Really nice.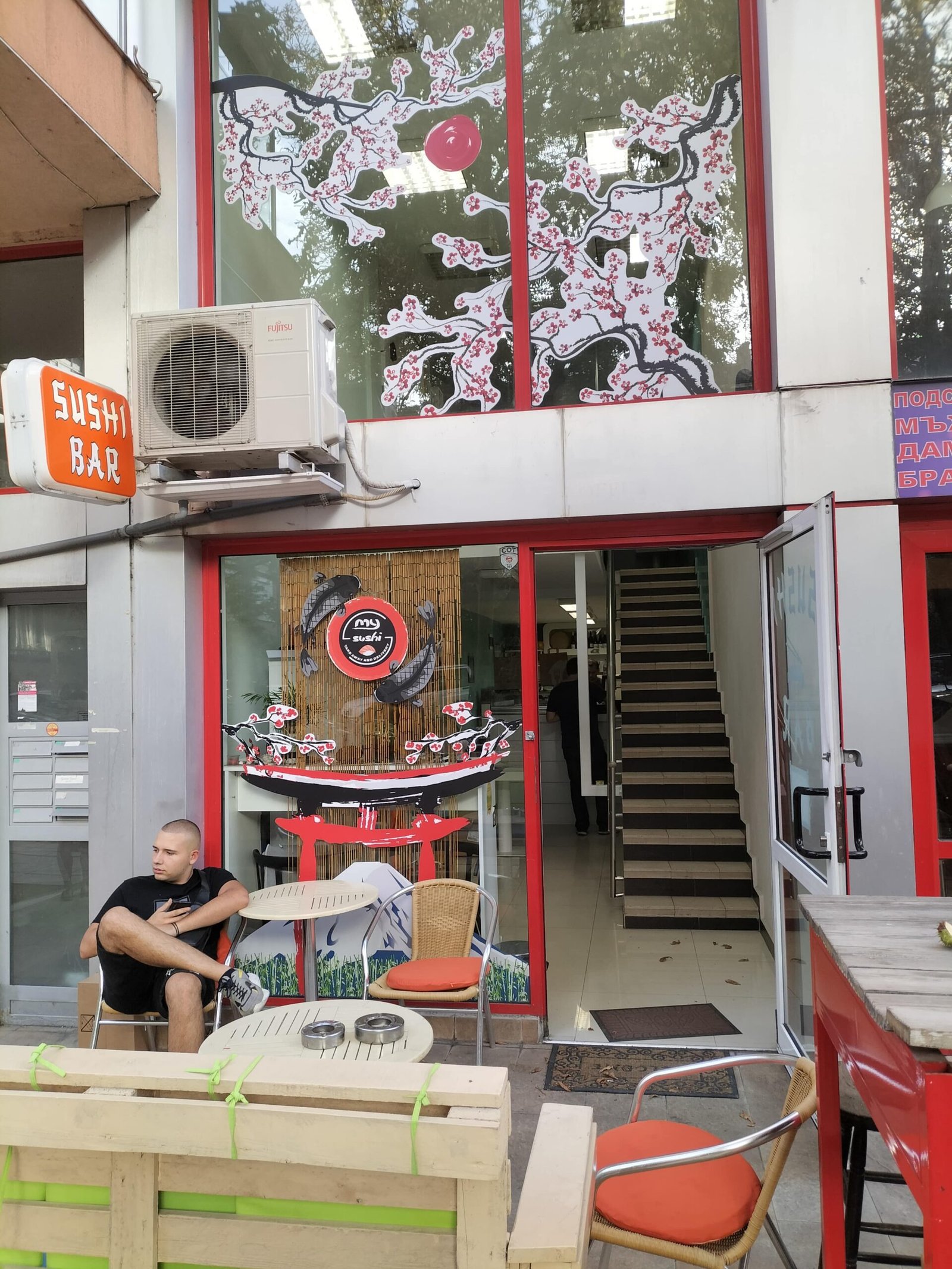 Ok, that's obviously not the name of the place, but we can't remember what it was called and it's not marked on Google Maps. But it was right about here. Not 313, but next door. Grab a falafel sandwich from here. You'll get four pieces of tasty falafel with chips, salad, creamy sauce, spicy sauce and pickles all wrapped up in a flatbread for 5 BGN.
This is a great place for brunch. Omelettes, pancakes, sandwiches. The decor is lovely too and they have an outdoor seating area overlooking Lions's Bridge (Lavov Most) if the weather is nice.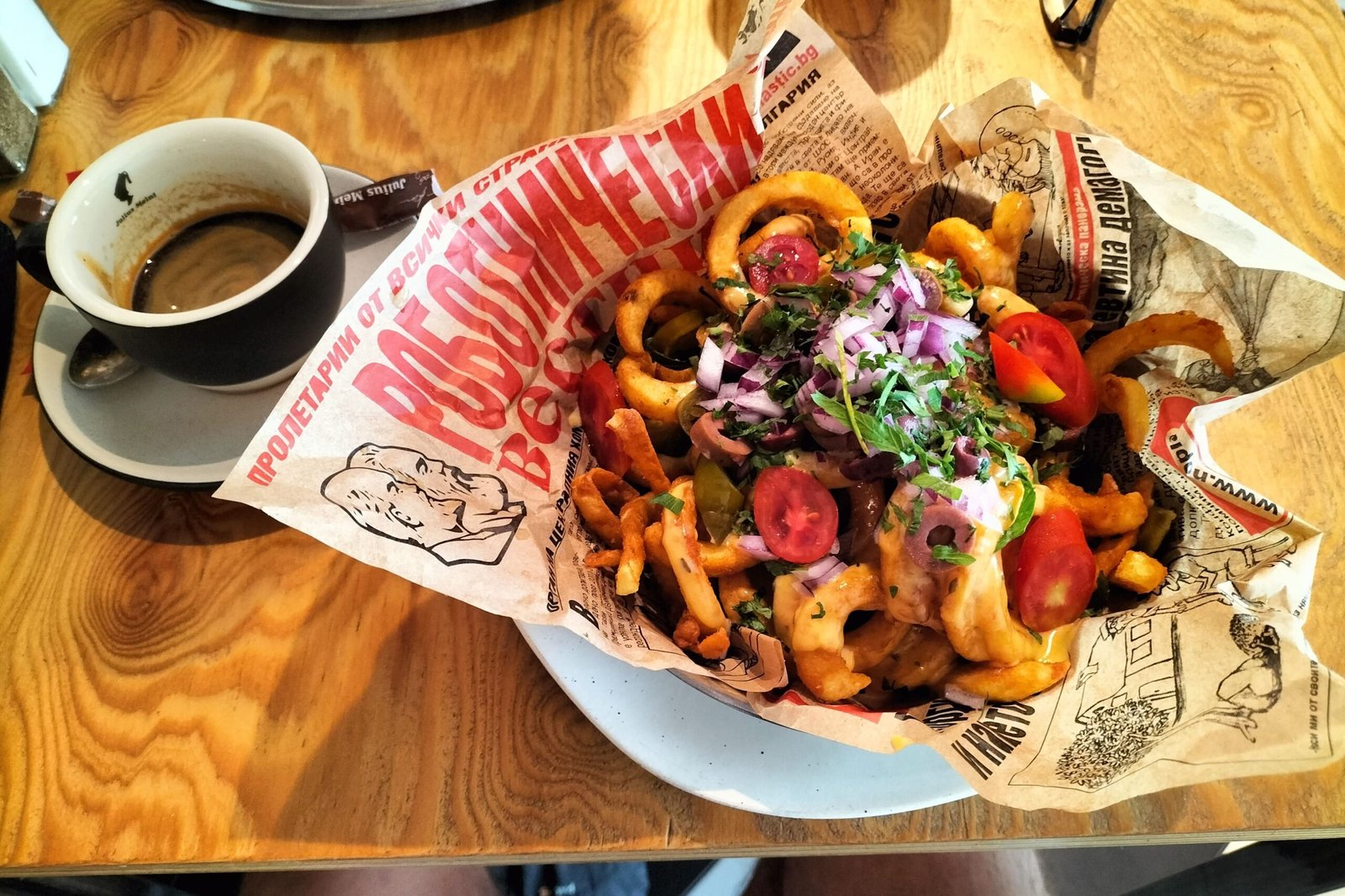 Never to early for Dirty Fries
Another place that is perfect for brunch. Cooked breakfasts, scrambled eggs, they'll do a croque madame without the meat. If you have been on the Sofia free walking tour, don't forget to show your booklet voucher to get 5% discount.
Have you been to any of these restaurants? Or do you have any other places that you would recommend?
I'd love to hear your thoughts, recommendations and questions.
Thanks for reading!